Seabees stand in line at an outdoor bar, Philippines, c. 1945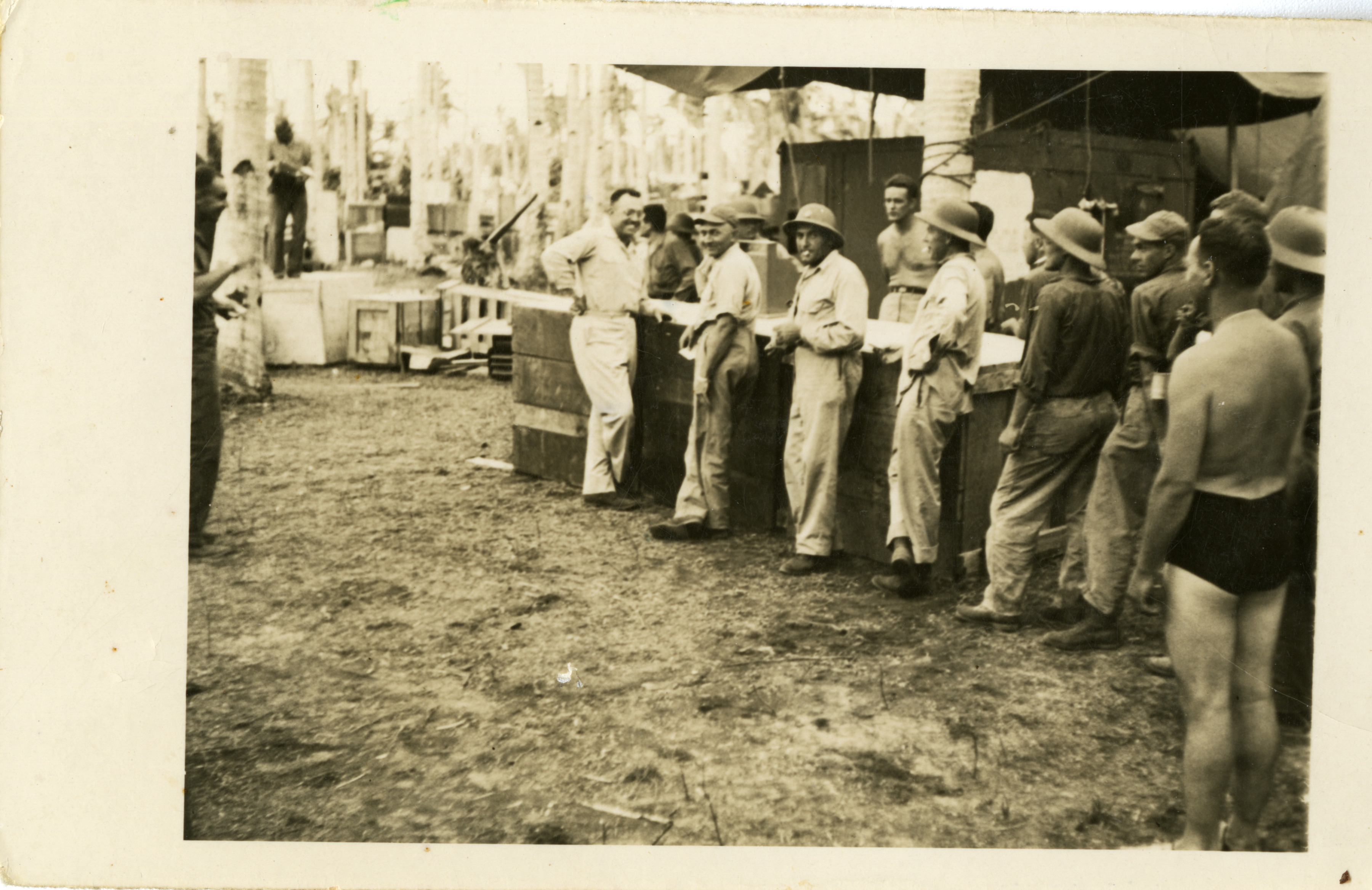 Description:
Photograph. Seabees in line at newly built bar/soda fountain in the field. Personal caption on photo reverse: "I almost was first in line for coca-cola only Dr. Haven preceded me! First beer line'warm."" Philippine Islands. 1944-45
Image Information
Collection Level:
Items from the service of Lieutenant Commander William Ross Brown. Brown trained at Camp Peary in Williamsburg, Virginia from 1943-1944 with the 64th Naval Construction Battalion before being shipped to the Pacific Theatre. Brown spent most of his time overseas in the Philippines, though he did visit Okinawa. Collection includes over 100 photographs, personal and military correspondence, newsletters, and insignia.
Thesaurus for Graphic Materials: