A teenaged girl receives medical attention near St. Elia, Italy, 1944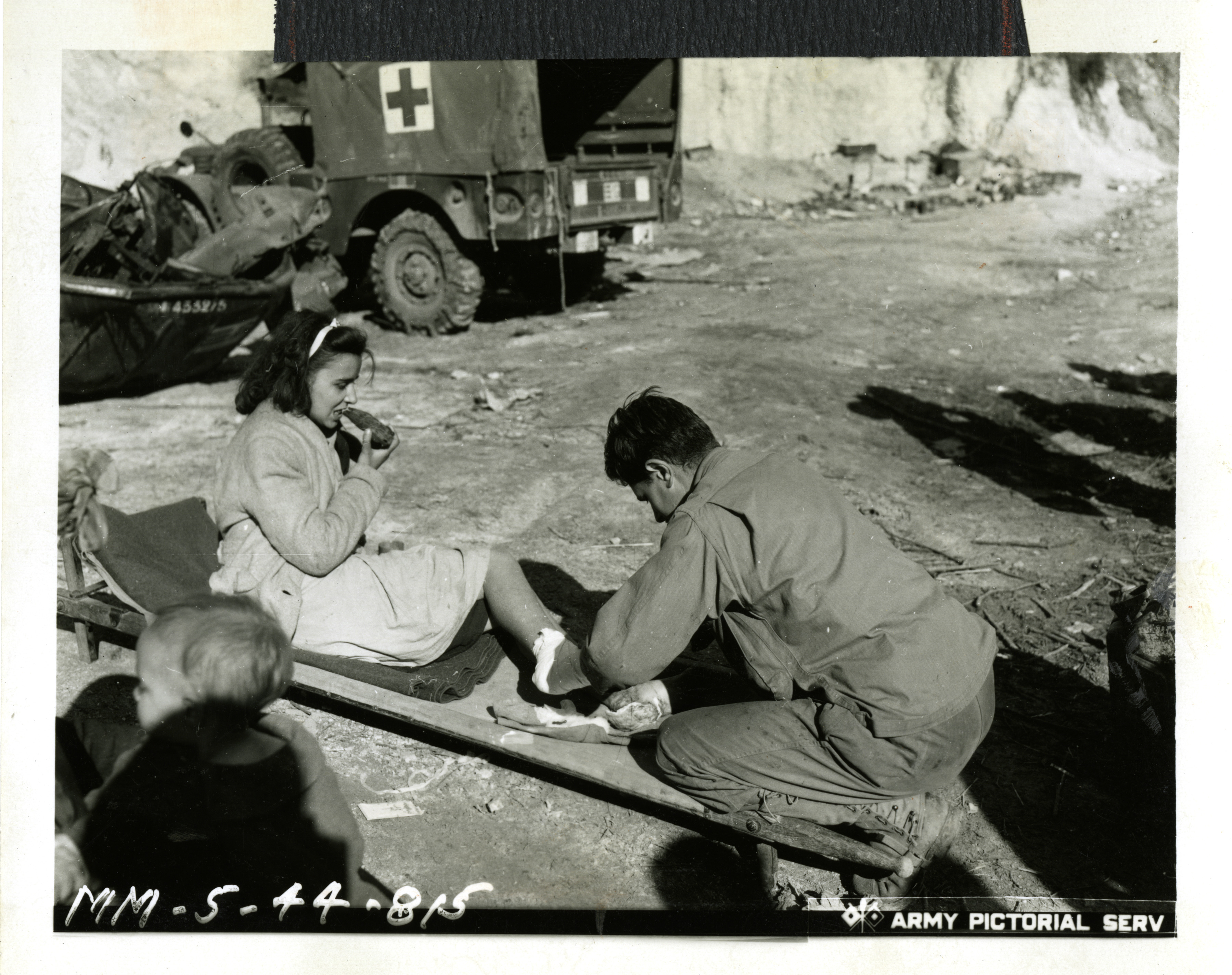 Description:
Photograph. A 14-year old girl receives medical attention for a wounded foot. A ¾ ton truck with a canvas cover has been converted to an ambulance by painting a white square with a red cross on the canvas. Official caption on front: "MM-5-44-815." Official caption on reverse: ""Sig.[Signal] Corps Radio Photo-2-8-44 / Italy! Her feet frozen after a three day trek from embattled Cassino, this 14 year old girl is receiving medical attention from a French medic at an aid station in the St. Elia area." St. Elia, Italy. 8 February 1944
Image Information
Collection Level:
From the service of Brigadier General Terence John Tully, a West Point graduate, Signal Officer during the African landings, Chief Signal Officer, Allied Force Headquarters Africa/Italy for all Mediterranean operations. Tully served with the Signal Corps in Italy and North Africa documenting the 5th Army specifically. Later he was Commander of Camp Crowder, Missouri.
Thesaurus for Graphic Materials:
Refugees--Italian--Italy
Girls--Health & welfare--Italy
Medical personnel--French--Italy
Military medicine--Italy