A Teller mine is exploded by the 317th Combat Engineers as they clear the are near Viareggio on 3 March 1945.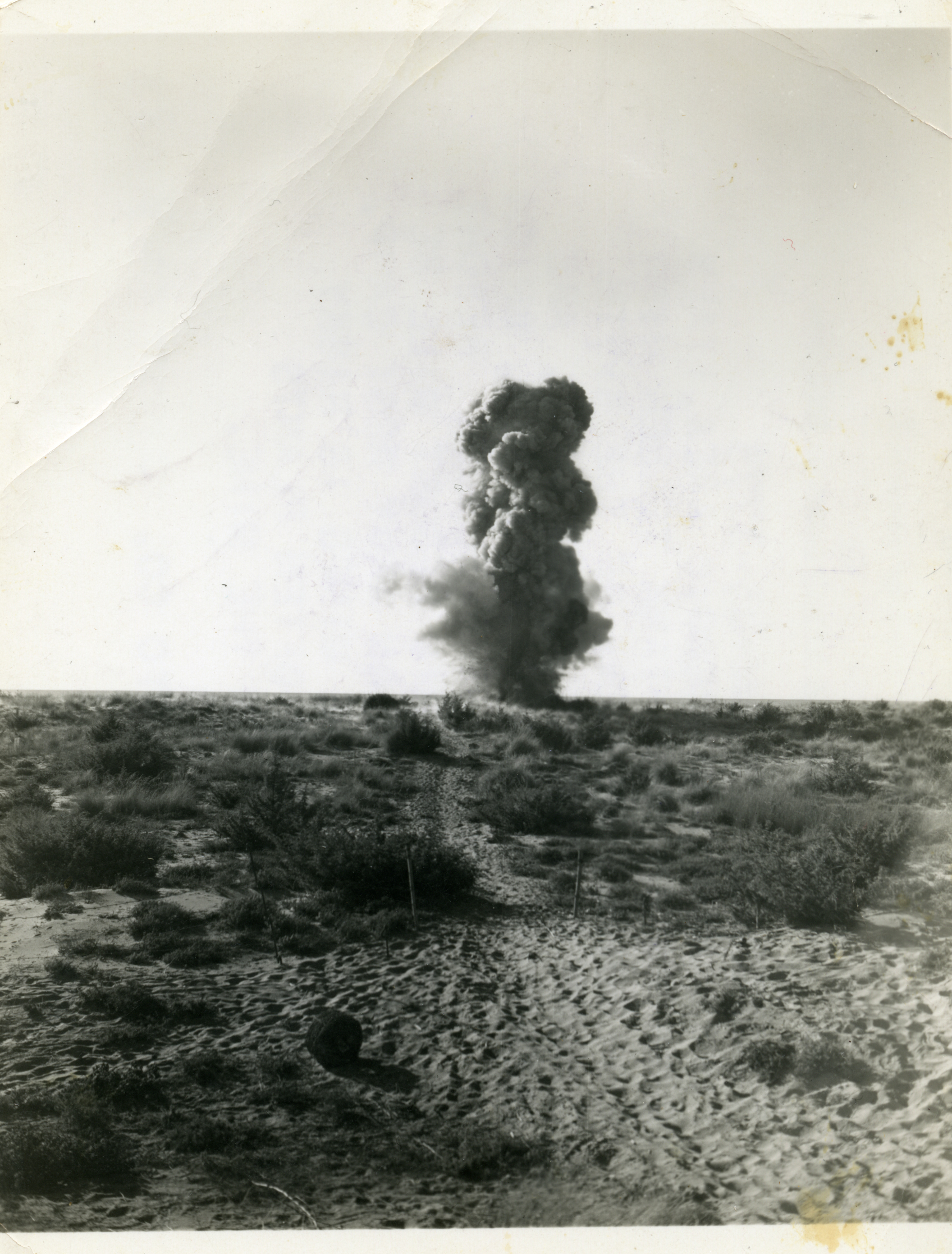 U.S. Army Signal Corp photograph, Gift in Memory of William F. Caddell, Sr., from the Collection of The National World War II Museum
Description:
83.Photograph. '3 March 45. 5/MM-45-3773. Fifth Army, Viareggio Area, Italy. Showing an anti-tank Teller mine exploding. Members of the 317th Combat Engineers, 92nd Div. [Division] are clearing this area of mines, which is near the pre-war summer resort at Viareggio. This resort will be conditioned for an Army rest camp. Neutralizing the mines is risky since the enemy often plants 'bobby-traps' on the mine. Photo by Spirito. 196th Signal Photo Co.' Viareggio Area, Italy. 3 March 1945
Image Information
Collection Level:
Signal Corps photographs from the service of William F. Caddell, Sr. taken from the Fall of Rome through the end of the war.
Thesaurus for Graphic Materials:
Engineers--Italy
Soldiers--American--Italy
Mines (Weapons)--Italy
Explosions--Italy
Booby traps--Italy