Two airmen pose with a rifle in barracks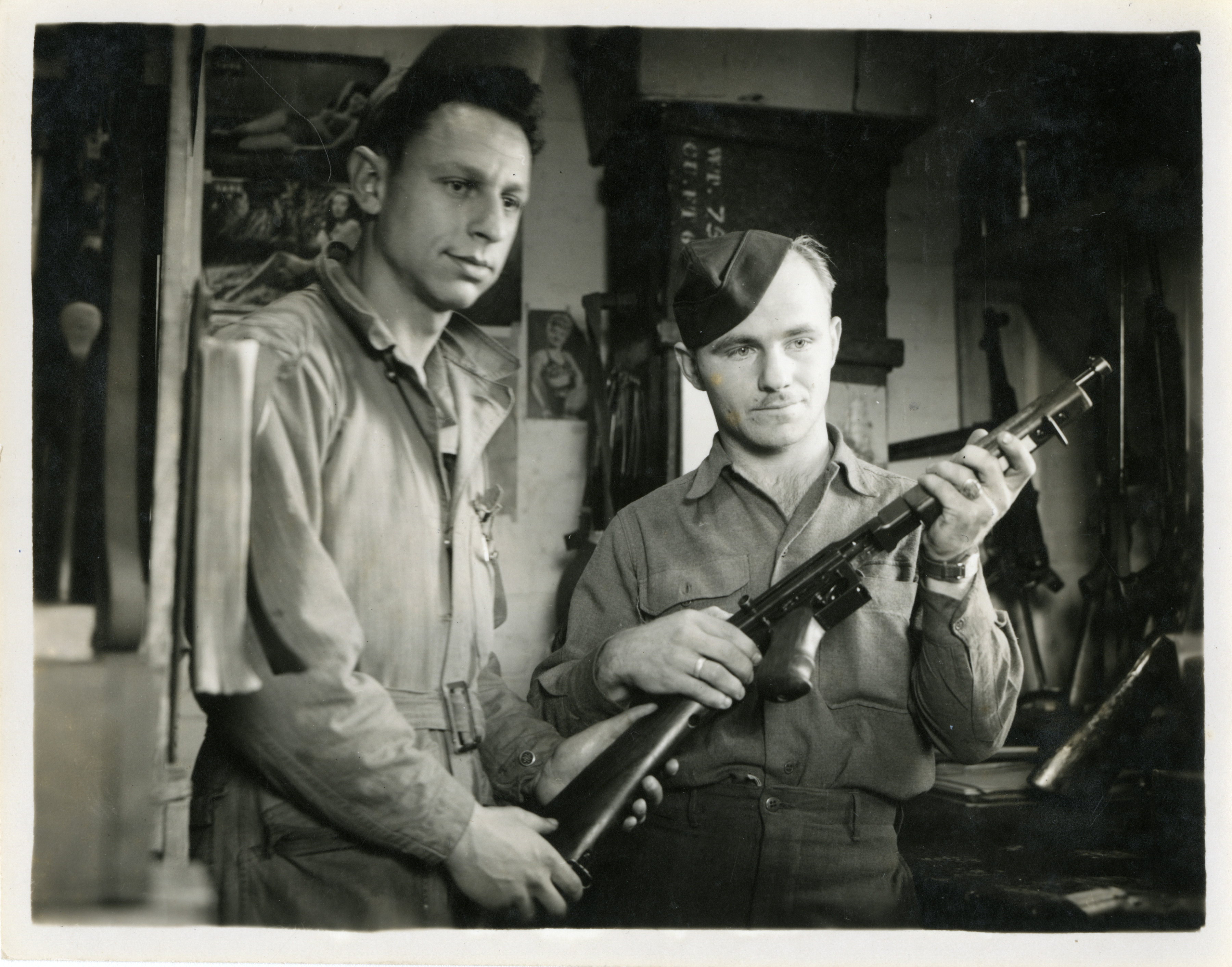 Description:
Photograph. Two uniformed airmen pose with a rifle in barracks interior. Personal caption on photo reverse: "Official photograph Army Air Corps." Unknown location. No date
Image Information
Collection Level:
Photographs from the service of Captain Joe Epstein, who was born on September 9, 1914 in Memphis, Tennessee. He graduated from the University of Tennessee in Knoxville with his law degree in 1937 and was a practicing attorney when he enlisted in the Army on January 20, 1943. He was assigned the specialty of Intelligence Officer and served with the 61st Troop Carrier Squadron in the European Theatre from May 1943 until his return stateside in September of 1945. He was Honorably Discharged on December 6, 1945. Collection includes 62 photographs.
Thesaurus for Graphic Materials:
Aircraft, fixed wing
Rifles--American