Two American halftracks cross a bridge in Italy, circa 1944-1945.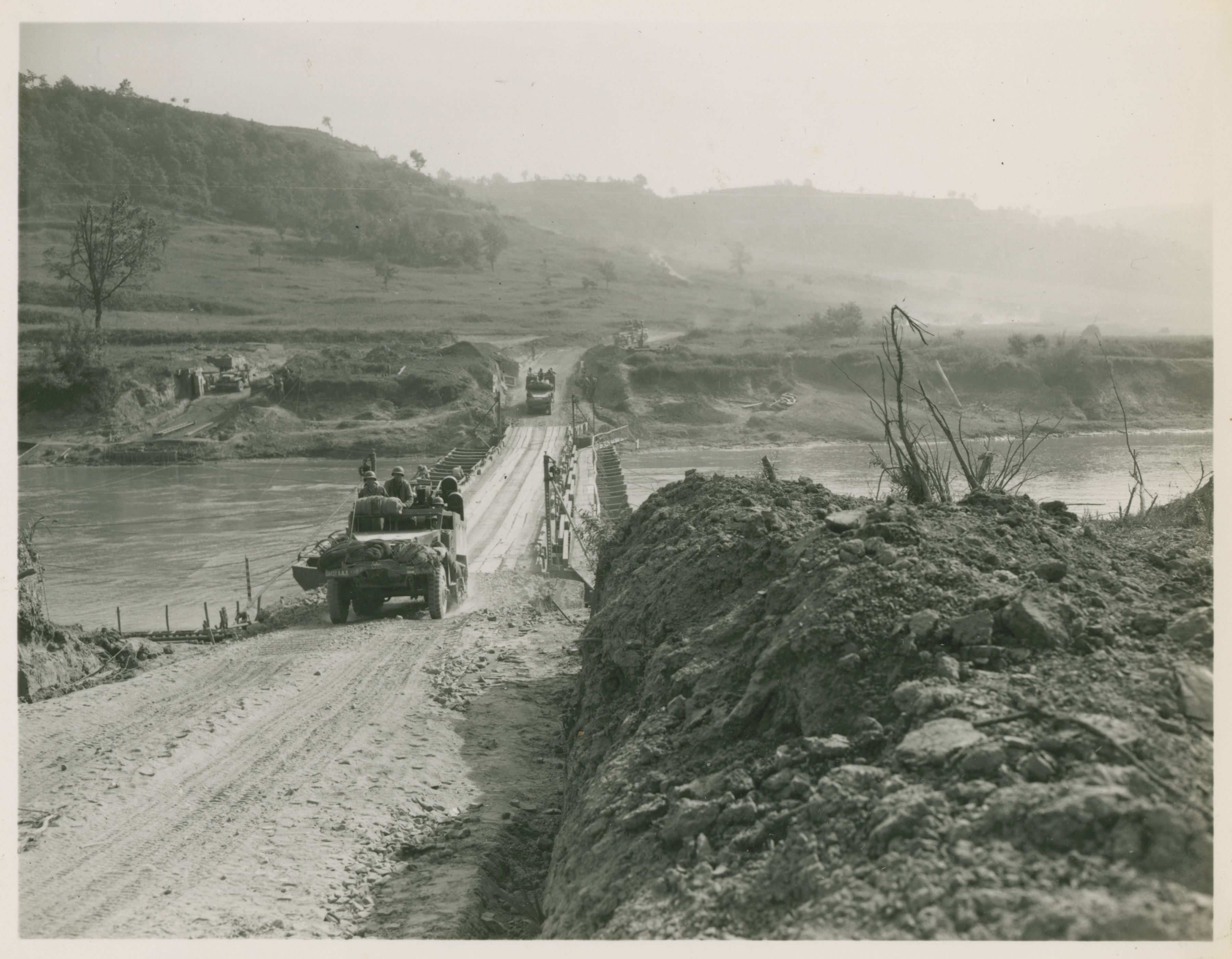 U.S. Army Signal Corp photograph, Gift in Memory of William F. Caddell, Sr., from the Collection of The National World War II Museum
Description:
159.Photograph. Two half track vehicles crossing a bridge. Italy. 1944-45
Image Information
Collection Level:
Signal Corps photographs from the service of William F. Caddell, Sr. taken from the Fall of Rome through the end of the war.
Thesaurus for Graphic Materials:
Military vehicles--American--Italy
Bridges--Italy
Rivers--Italy
War damage--Italy
Hills--Italy
Soldiers--American--Italy