Two dogs drinking water in Hawaii, May 1946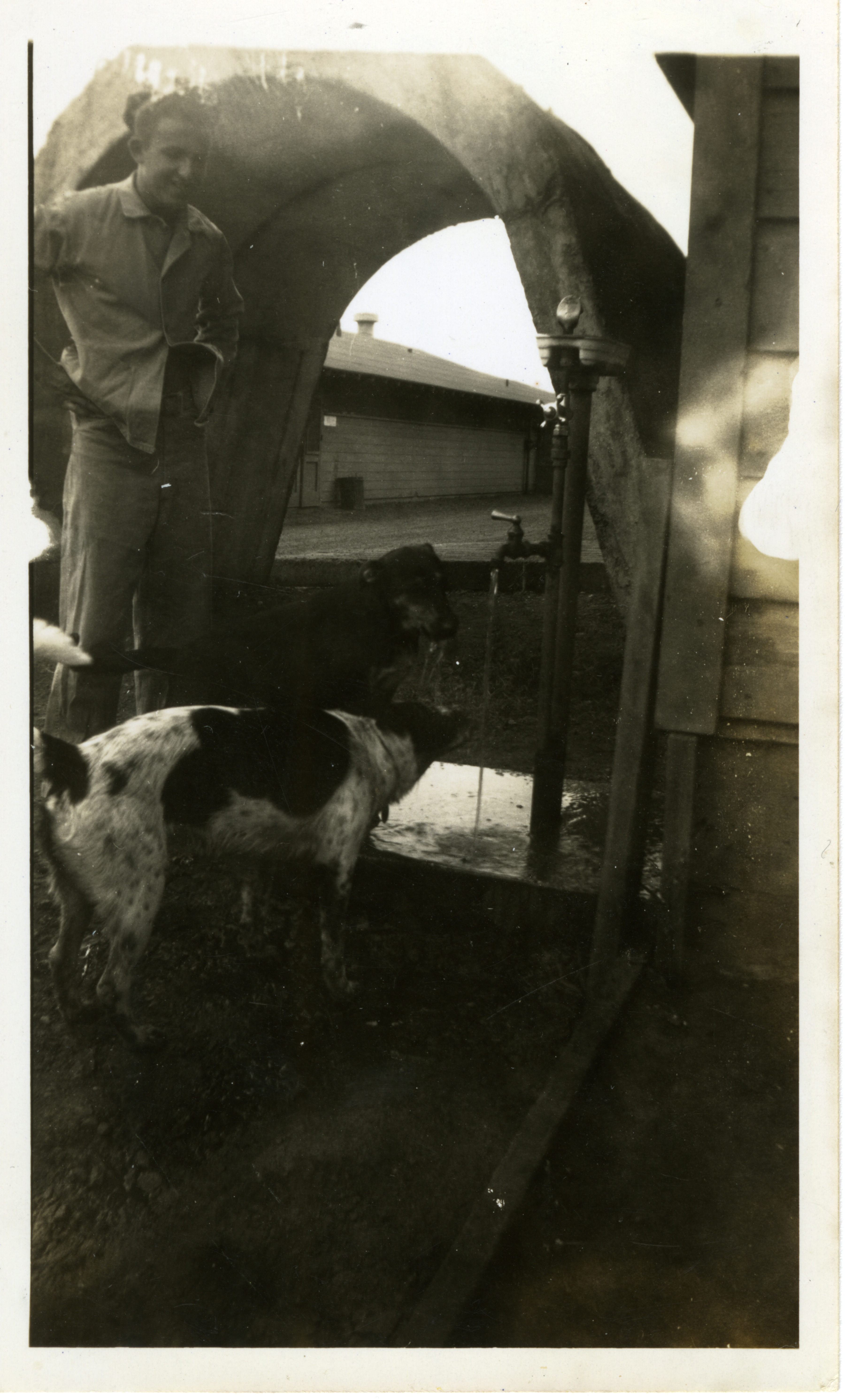 Description:
Photograph. Two dogs drinking water from outdoor faucet near building; serviceman nearby. Personal caption: "22 May 46. Pablo and Scut's favorite way of getting a drink -- straight from the faucet. Note how well they are from swimming in Salt Lake." Hawaii. 22 May 1946
Image Information
Collection Level:
Items from the service of Mr. Rogers Lional Hogan, who was born in Gretna, Louisiana, on July 18, 1917. Hogan worked for the Times-Picayune newspaper in New Orleans before he enlisted in the United States Marine Corps in February of 1941. Hogan served in the Pacific Theatre. He was in Saipan and Guam in 1944 and spent the rest of the war in Hawaii at the Fleet Marine Force, Pacific (FMFPAC) base through the summer of 1946. The collection includes 473 photographs depicting Hogan's time in the Pacific Theatre.
Thesaurus for Graphic Materials:
Dogs--Hawaii
Drinking fountains--Hawaii