Uniformed soldiers attend ceremony for dead soldiers, Italy, 1944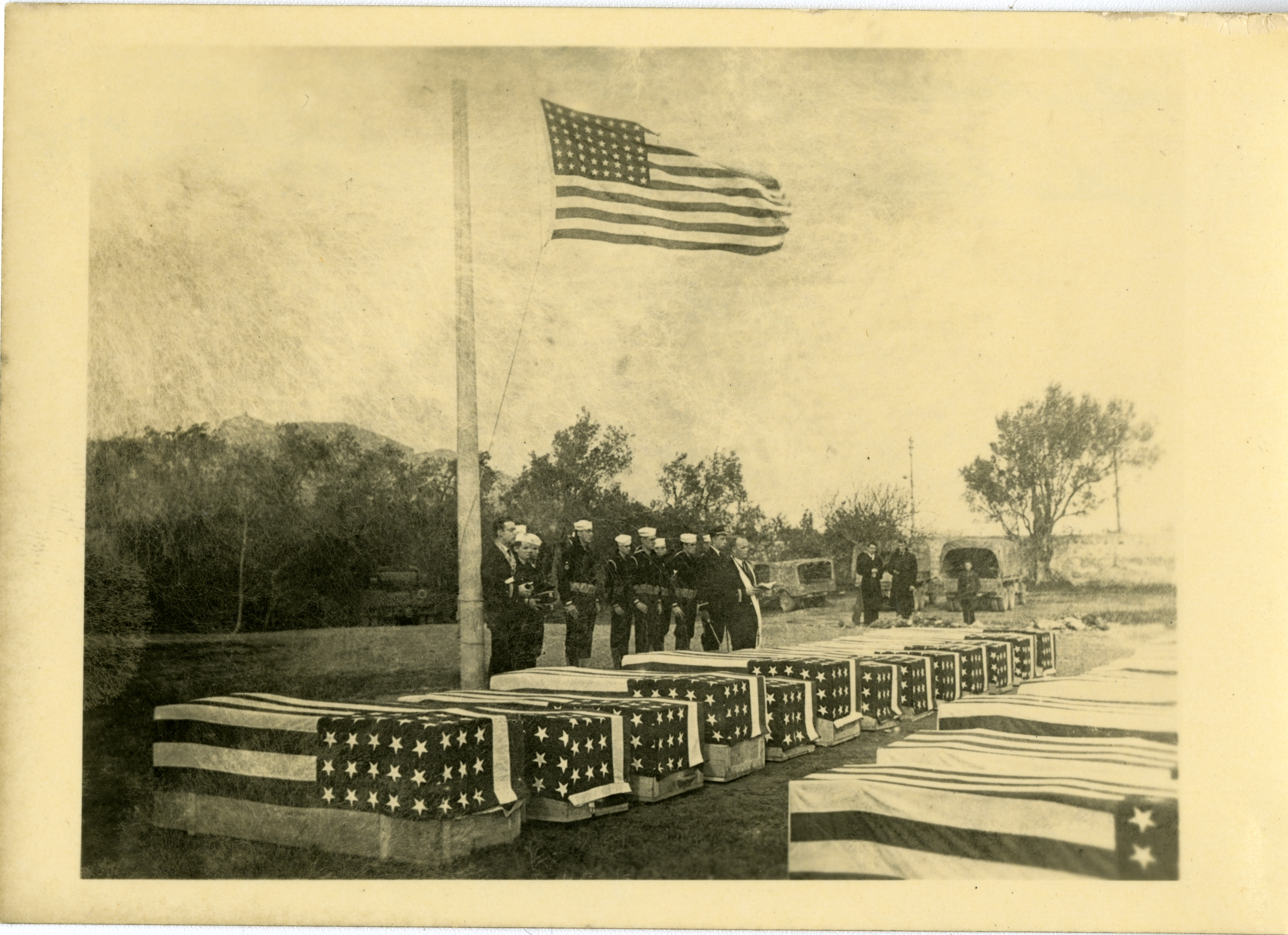 Description:
Photograph. US sailors stand at attention behind rows of American flag-draped coffins. Personal caption on photo reverse:'"Burial of the 58 men killed on the Plunkett- 1944." Probably referring to the bombing of the Destroyer USS Plunket (DD-431) off Italy. 1944
Image Information
Collection Level:
Items from the service of Radioman Third Class Myron Duncan Milton, who served aboard the USS LST-659 in the Mediterranean and Pacific Theaters of Operation. Milton was born on 10 May 1925 in Dozier, Alabama. He enlisted in the United States Navy on 5 February 1943 and was first received by LST-659 on 20 April 1944 at the rate of Seaman First Class. During her time in the Mediterranean, LST-659 participated in the invasion of Southern France. The ship remained in the Mediterranean-European Theaters afterwards and was then assigned to the Pacific in September 1945. Milton aboard LST-702 in early 1946 and was discharged on 22 May 22 1946. He returned to Alabama and married Jeanne Weaver in 1948. Between 1951 and 1952, Milton was enlisted in the military once again. However, he returned civilian life in Alabama and remained there until his death on 5 November 2002. Collection includes a few documents and over 230 photographs.
Thesaurus for Graphic Materials: