United States sailors sit outside with children, La Maddalena, Italy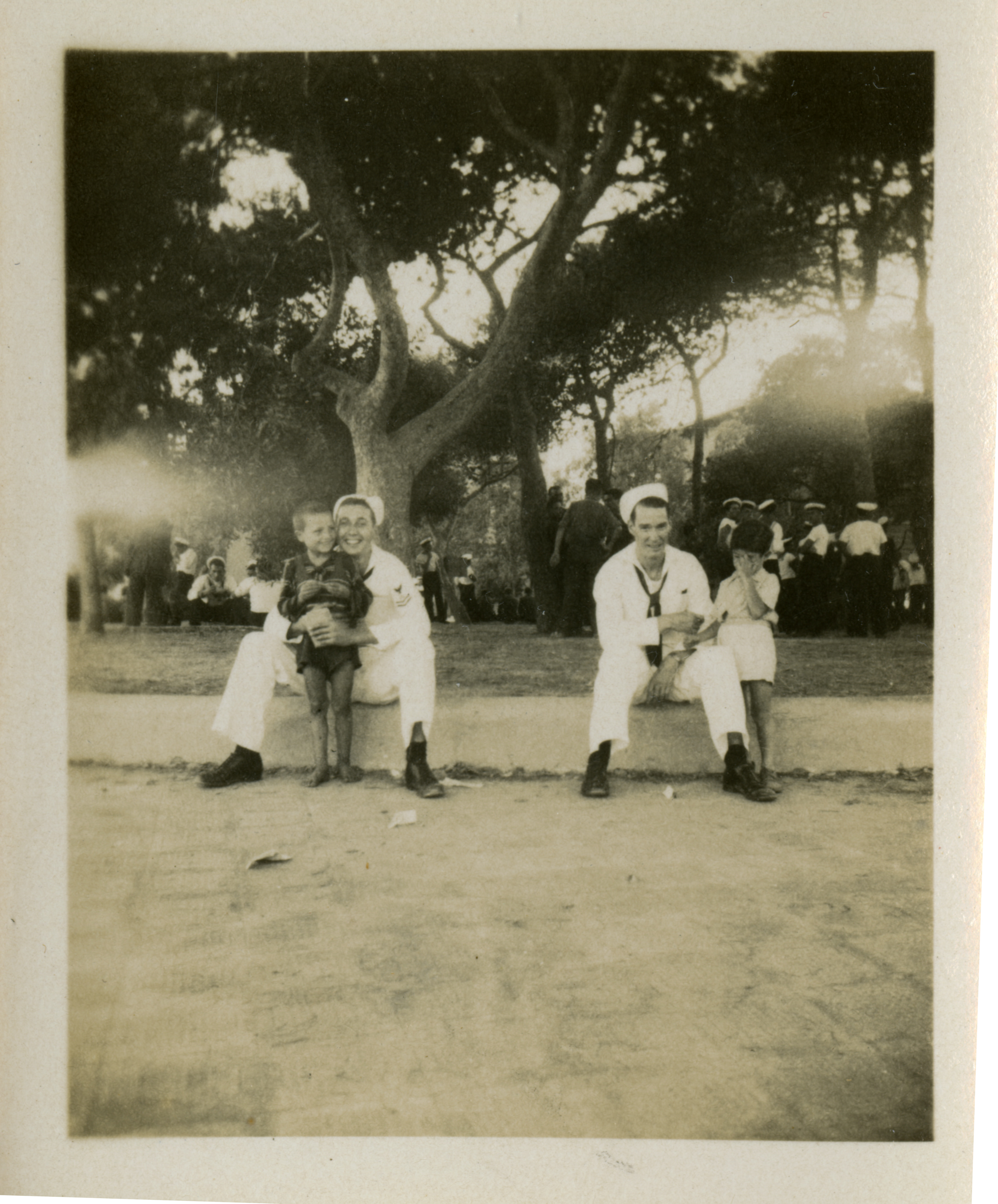 Description:
Photograph. Two unidentified United States sailors, possibly crew members of patrol torpedo (PT) boat 305, posing for picture; they are sitting on the curb, each with a child. There are British sailors behind them. La Maddalena, Italy. 1944-45
Image Information
Collection Level:
Items from the U.S. Naval service of Joe Cirlot who served aboard PT-305 in the Mediterranean Theater. Joseph Cirlot served as a motor machinist mate on PT-305. He was a member of the comissioning crew that accepted the boat from Higgins Industries on December 8, 1943. Joeseph served on PT-305 for numerous patrols, the invasion of Southern France and the invasion of Elba.This collection includes personal items from his time in France, including the ensign and comissioning pennant from PT-305. [accept all material - returning nothing to donor per Tom C's request.] 1 holinger box and 1 framed item.
Thesaurus for Graphic Materials:
Sailors--American--Italy
Group portraits--Italy
Children--Italy
Sailors--British--Italy
Celebrations--Italy