US airborne infantrymen take cover in a ditch, France, 1944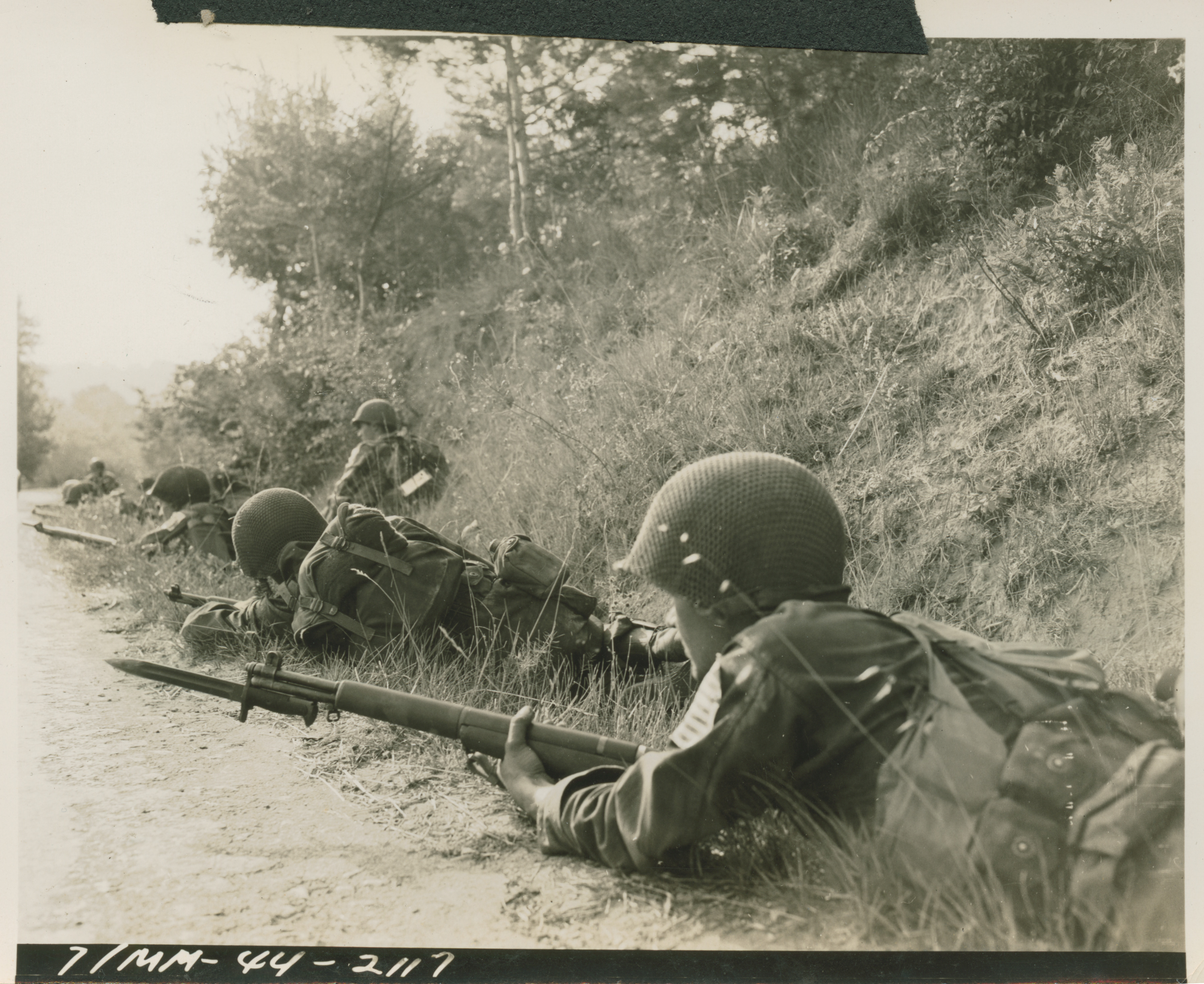 Description:
Photograph. US airborne infantrymen take cover in a ditch. Official caption on photo front: "7/MM-44-2177." Official caption on reverse: "Sig Corps photo-18 Aug 1944. France (#2117)-. Roadside vigil! American airborne infantrymen who played a spectacular part in the first day successes in Southern France are shown deployed along a road waiting for orders to move up. Signal Corps radio telephoto from Italy-#." France. 18 August 1944
Image Information
Collection Level:
From the service of Brigadier General Terence John Tully, a West Point graduate, Signal Officer during the African landings, Chief Signal Officer, Allied Force Headquarters Africa/Italy for all Mediterranean operations. Tully served with the Signal Corps in Italy and North Africa documenting the 5th Army specifically. Later he was Commander of Camp Crowder, Missouri.
Thesaurus for Graphic Materials:
Flight crews--American--France
Military mobilizations--France
Dirt roads--France
Rifles--Italy