U.S. Army Colonel Wallace H. Graham, September 1945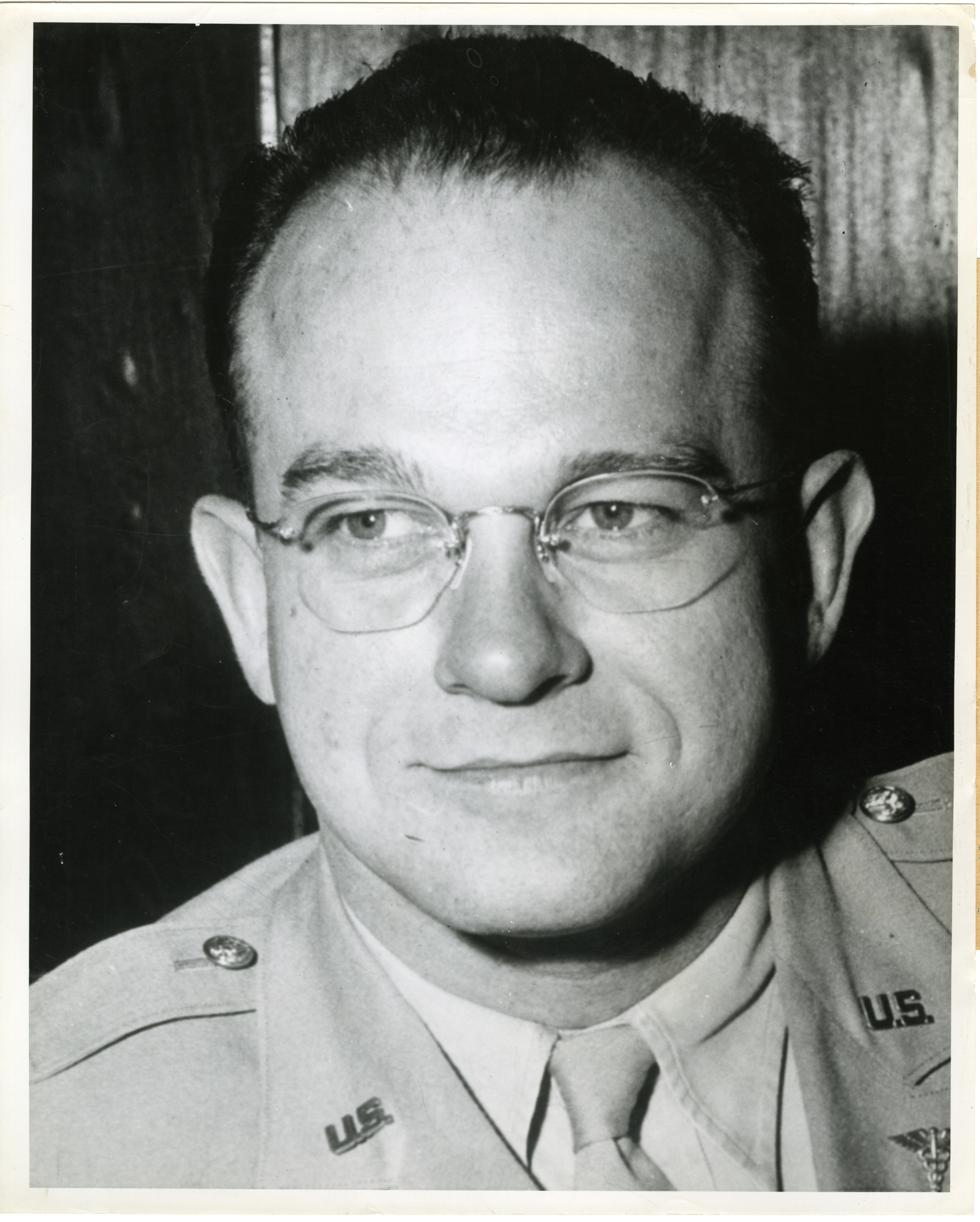 Description:
Photograph, portrait. U.S. Army Colonel Wallace H. Graham seated for formal picture. Official Caption: "Sept. 20, 1945 U.S. ARMY DOCTOR CHOSEN PRESIDENT'S PERSONAL PHYSICIAN. U.S. Army Colonel WALLACE H. GRAHAM, has been chosen personal physician to U.S. President Harry S. Truman. He was born in Kansas City in the President's home state, Missouri, graduated from Harvard University Medical School and did graduate work in Vienna and London. During his Army career, Colonel Graham saw active duty in England, France and Germany. He participated in the Normandy landings in June, 1944. While serving as the personal physician of the President, Colonel Graham will pursue research studies at the Army and Navy Medical Centers in Washington, the U.S. capital. He succeeds Vice Admiral Ross T. McIntire, Surgeon General of the Navy, who was the late President Roosevelt's personal physician. Photo through U.S.I.S.Rome 43982-PHE." Location unknown. 20 September 1945
Image Information
Collection Level:
Items from the service of Isaac "Ike" Bethel Utley, who was born in Smith Mills, Kentucky on 3 March 1920. Ike enlisted in the Army Air Corps on 19 January 1942. He was shipped overseas to the European Theatre and worked with a supply division based out of the city of Naples with an office set up in a residential villa. Utley worked with the Office of War Information and used their photographs in news articles to inform soldiers of the progress of the war. At war's end, Utley returned stateside. A trunk full of over 800 photographs from the O.W.I. arrived on his doorstep from his office in Italy, sender unknown. This collection consists of those photographs.
Thesaurus for Graphic Materials:
Portrait photographs
Military officers--American
Physicians--American