US reconnaissance patrol fighting along a roadway, Southern France, 1944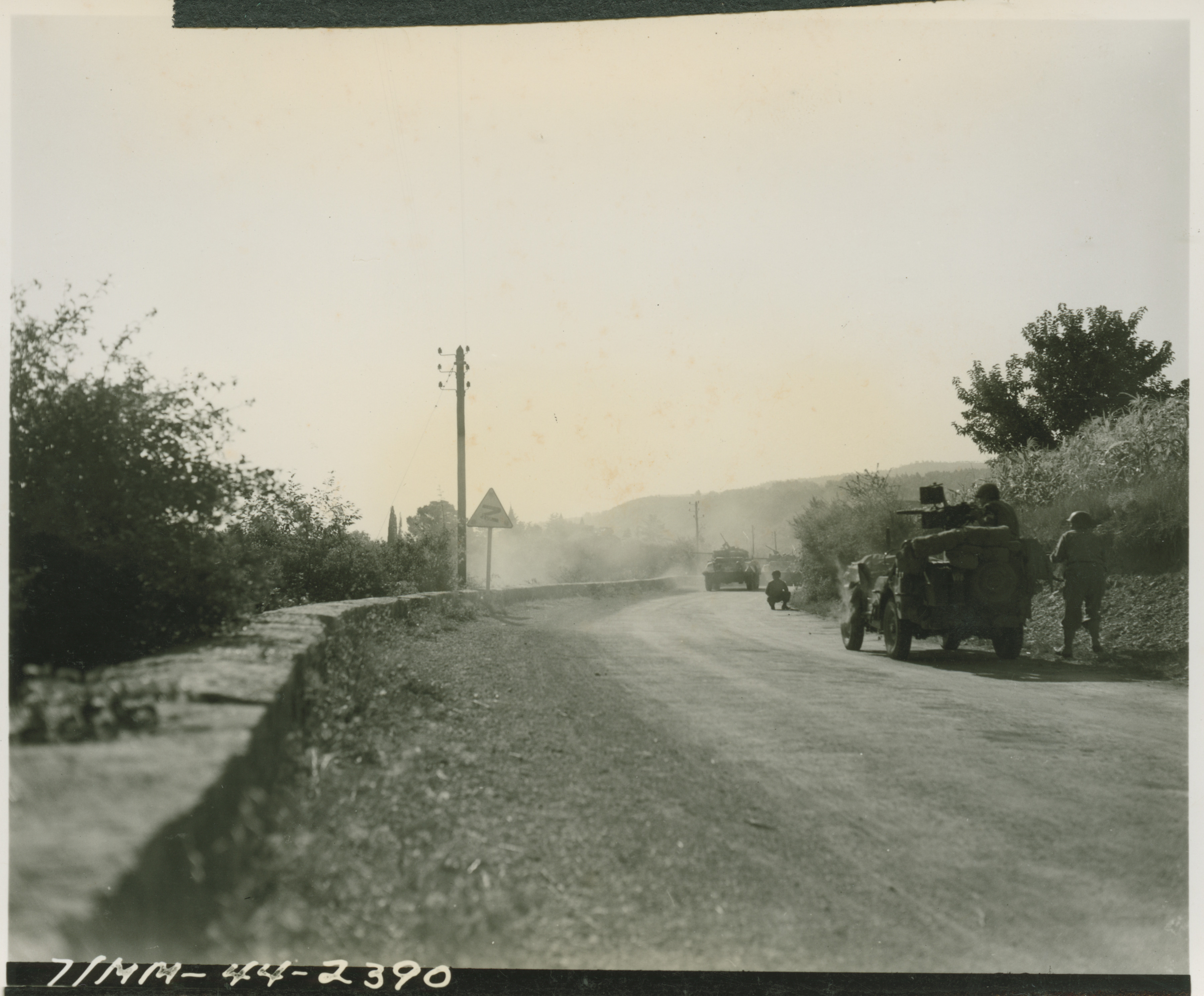 Description:
Photograph. US reconnaissance patrol fighting along a roadway. Official caption on front: "7/MM-44-2390." Official caption on reverse: "Sig. Corps photo-23 Aug. 1944- Southern France (#2390) Enemy just ahead. U.S. armored vehicle of a reconnaissance patrol probing for German positions in Southern France, fight it out with an enemy group located 150 yards away across a river. Note tenseness of machine-gunner. Sig. C. Rad. Tel. from Italy-#." Southern France. 23 August 1944
Image Information
Collection Level:
From the service of Brigadier General Terence John Tully, a West Point graduate, Signal Officer during the African landings, Chief Signal Officer, Allied Force Headquarters Africa/Italy for all Mediterranean operations. Tully served with the Signal Corps in Italy and North Africa documenting the 5th Army specifically. Later he was Commander of Camp Crowder, Missouri.
Thesaurus for Graphic Materials:
Soldiers--American--France
Mountain roads--France
Tanks (Military science)--American--France
Jeep automobiles--American--France
Machine guns--France
Traffic signs & signals--France
Smoke--France