US Secretary of War salutes a color guard at the Tarquinia airport, Italy, 1944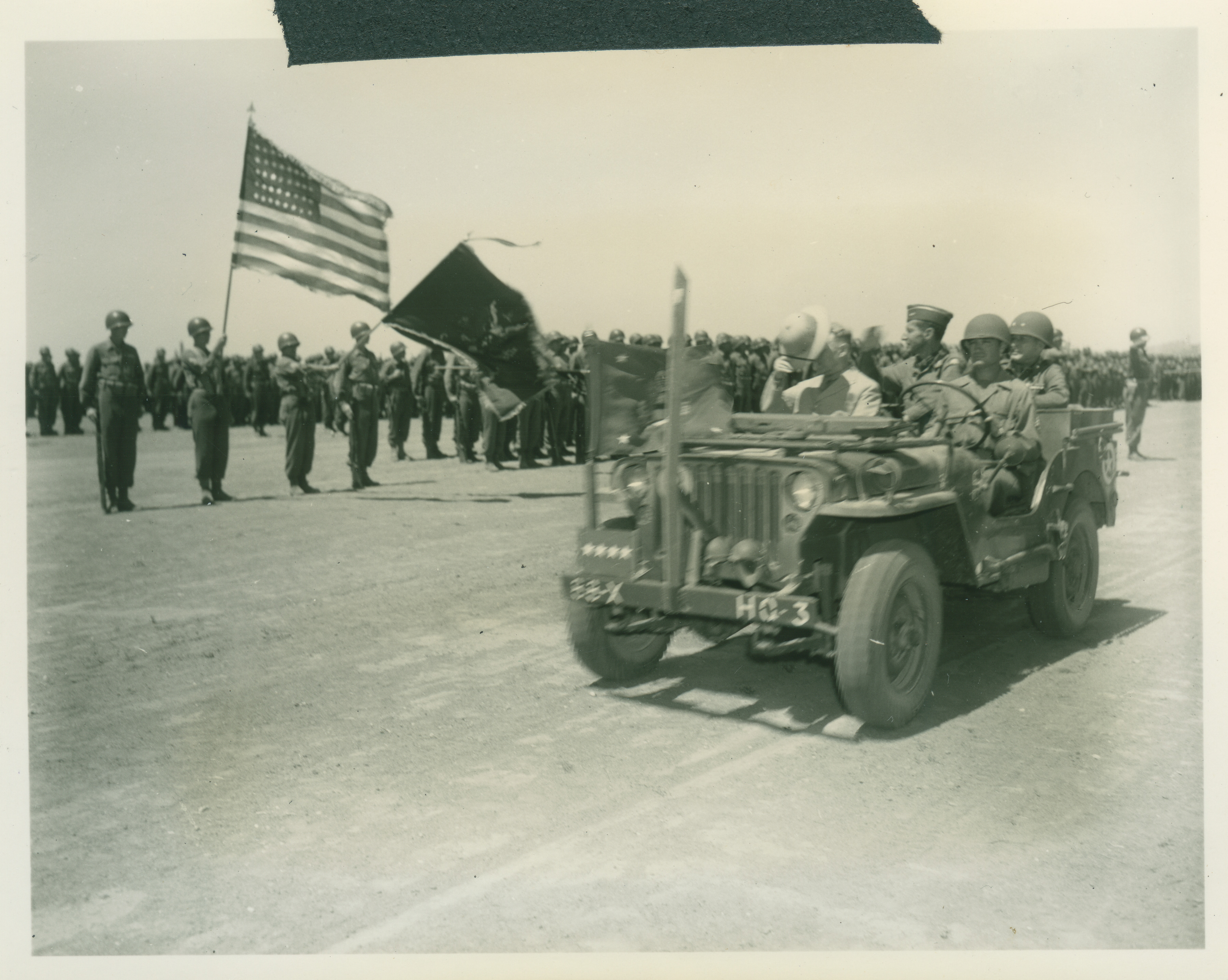 Description:
Photograph. US Secretary of War salutes a color guard at an airfield. Official caption on reverse: "6 July 1944 MM-5-44-7411 / Fifth Army, Tarquinia airport, Italy. Seated in their Jeep, Mr. Henry L. Stimson, Secretary of War, Lt. Gen. Mark W. Clark, C.G. of Fifth Army and Maj. Gen. John Sloan, C.G. of 88th Division, review troops of the 361st Inf. Regt., 88th Div., in the background. The driver of the jeep is Sgt. Charles Adaysh, Union City, N.J., C.G. section, Fifth army. Photo by Thomas / 163rd Signal Photo Co." Tarquinia, Italy. 6 July 1944
Image Information
Collection Level:
From the service of Brigadier General Terence John Tully, a West Point graduate, Signal Officer during the African landings, Chief Signal Officer, Allied Force Headquarters Africa/Italy for all Mediterranean operations. Tully served with the Signal Corps in Italy and North Africa documenting the 5th Army specifically. Later he was Commander of Camp Crowder, Missouri.
Thesaurus for Graphic Materials:
Cabinet officers--Italy
Generals--American--Italy
Soldiers--American--Italy
Jeep automobiles--American--Italy
Flags--American
Arrivals & departures--American--Italy