A U.S. soldier with German women in postwar Germany.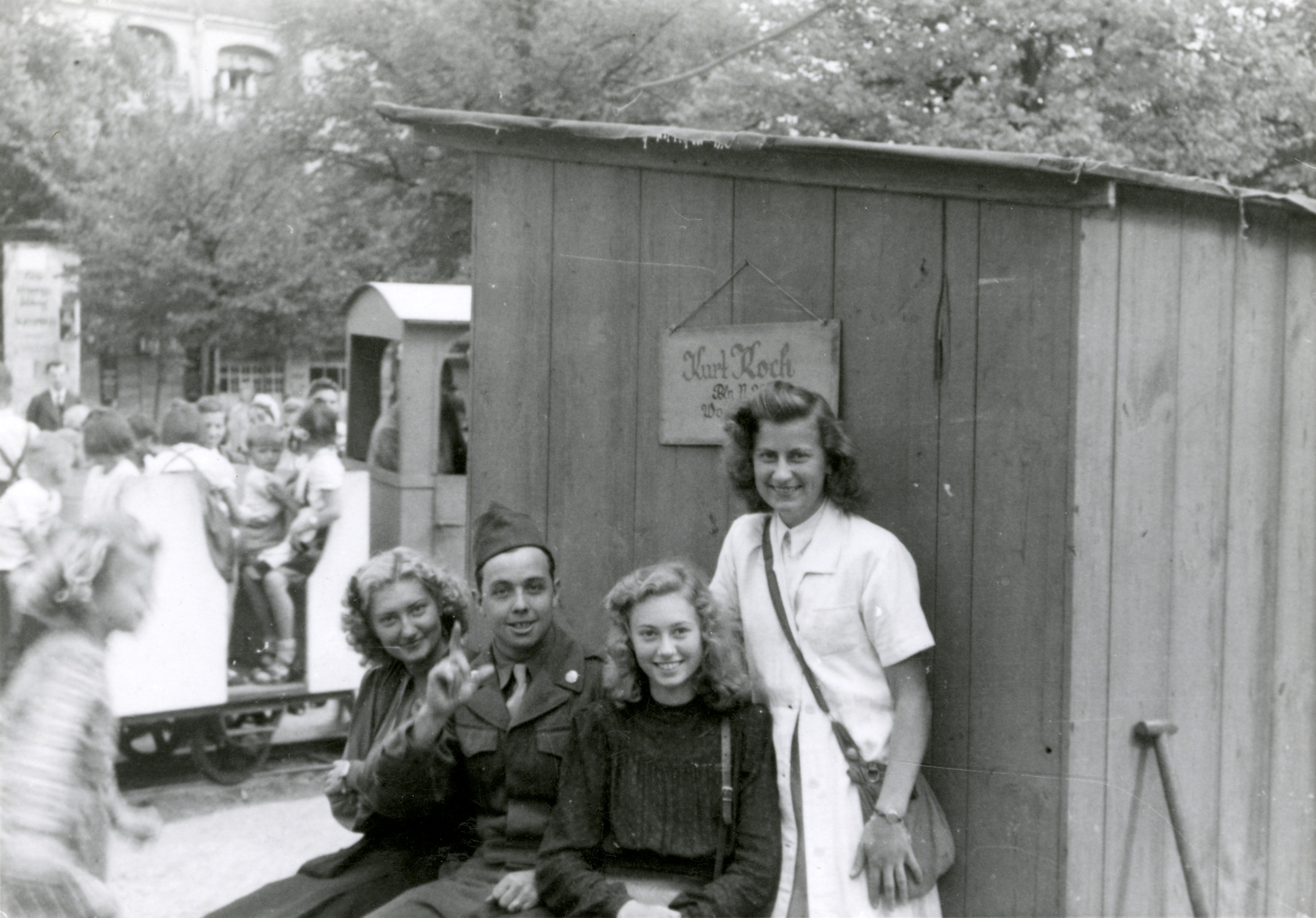 Gift In Memory of David Hagen
Description:
A U.S. soldier sitting with civilian German women in postwar Germany. Possibly at a children's fair.
Image Information
Collection Level:
David Hagen served in the U.S. Army and was originally from Hoffman, Minnesota. The 202 photographs in this collection suggest that he was stationed in Germany after the German surrender in May of 1945 and was likely a member of the United States Forces, European Theater (USFET). Photographs depict soldiers serving in the Military Railway Service, the U.S. Army Transportation Corps, and the 388th Military Police Service Battalion, Company B. The subject matter of the photographs in this collection is primarily soldiers, civilians, railroads, and buildings in German cities, (Berlin in particular) taken between July 1945 and March 1947.
Thesaurus for Graphic Materials:
Soldiers--American--Germany
Women--Germany