US soldier shows off hand-painted signs, Italy, 1943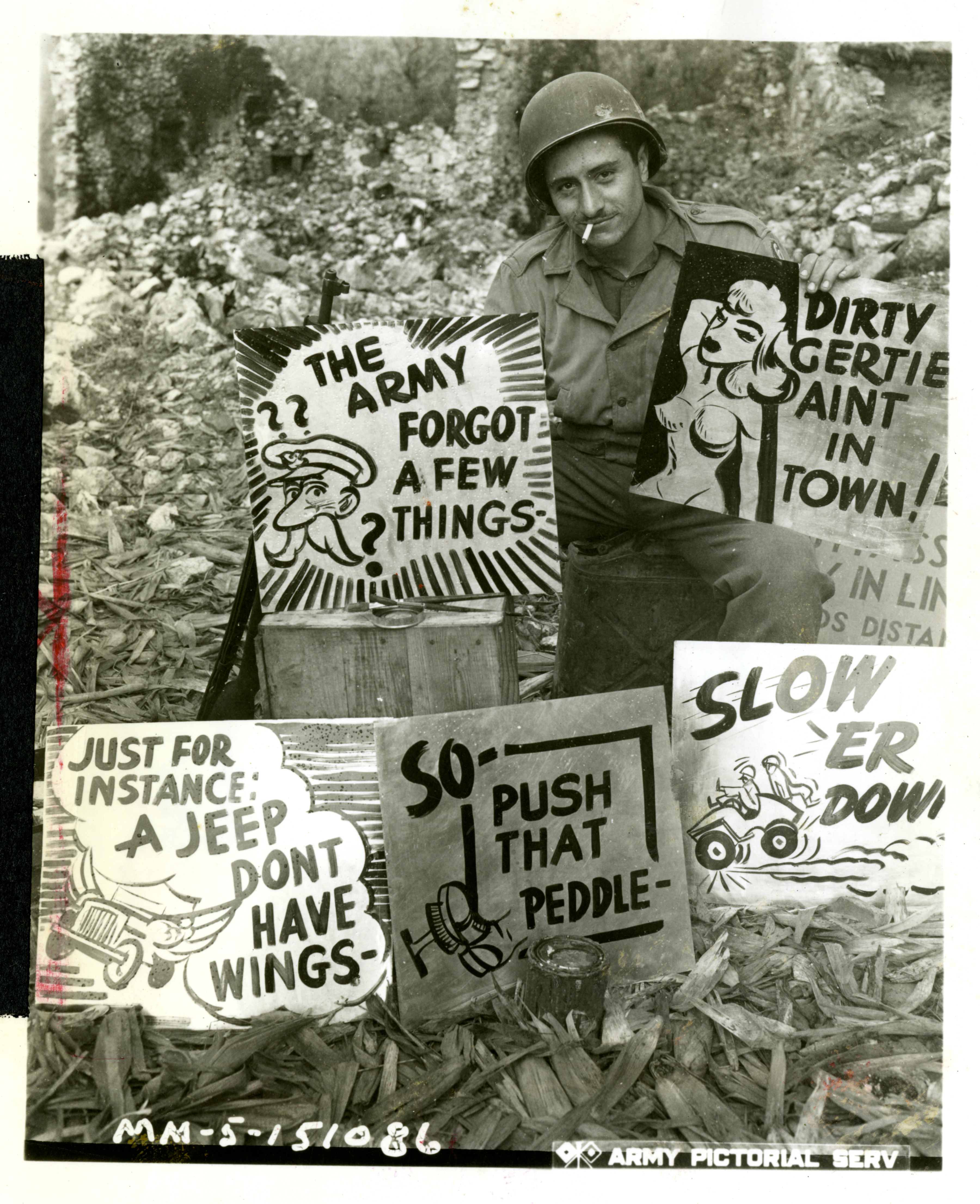 Description:
Photograph. US soldier shows off hand-painted signs that advertise safe driving on Italian roads. Official caption on front: "MM-5-151086;" Official caption on reverse: "Sig Corps Photo radioed 12-14-43 / Sig Corps Photo 12-14-43-Italy! Advertising safety on Italian front. Signs painted by PFC Bill Humrickhouse of Vanwert, Ohio, a Military Policeman, form a limerick when read counter clockwise. They will be posted at intervals along roads." Italy. 14 December 1943
Image Information
Collection Level:
From the service of Brigadier General Terence John Tully, a West Point graduate, Signal Officer during the African landings, Chief Signal Officer, Allied Force Headquarters Africa/Italy for all Mediterranean operations. Tully served with the Signal Corps in Italy and North Africa documenting the 5th Army specifically. Later he was Commander of Camp Crowder, Missouri.
Thesaurus for Graphic Materials:
Soldiers--American--Italy
Smoking--Italy
Signs (Notices)--Italy