US soldier taking down message in Morro Bay, California on 27 March 1944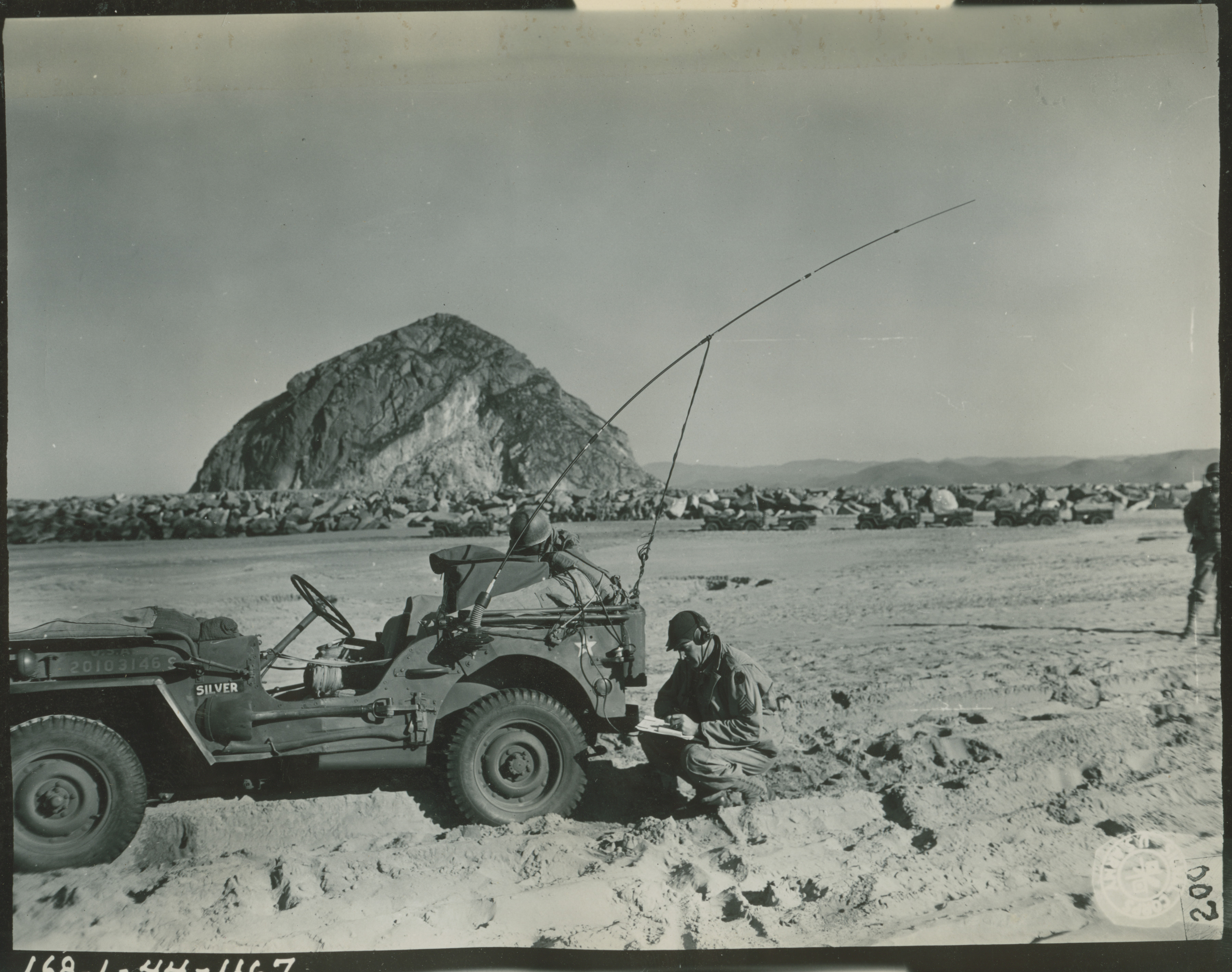 U.S. Army Signal Corps photograph, Gift in Memory of Maurice T. White, from the Collection of The National World War II Museum
Description:
1093. '3-27-44. Preciado. Sgt. Thomas Halyburton from C.P. from HQ. Reg. 323rd 81st Div. in radio command Jeep, taking down message from scene of first landing of Infantry and Operation procedure on beach at Morro Bay, Calif. 168-L-44-1167.' Army Signal Corps photograph Photographer: Preciado. Morro Bay, California. 27 March 1944
Image Information
Collection Level:
From the collection of Maurice T. White, Captain in the 168th Signal Photographic Company, US Army Signal Corps. The collection consists of 2,000+ images of training exercises, predominantly documenting the 81st Infantry Division in the United States in 1944
Thesaurus for Graphic Materials:
Soldiers--American--California
Military training--California.
Sound equipment & supplies--California
Writing--California
Jeep automobiles--American--California
Radio antennas--California