US soldiers pose with captured German souvenirs in Italy, circa 1944.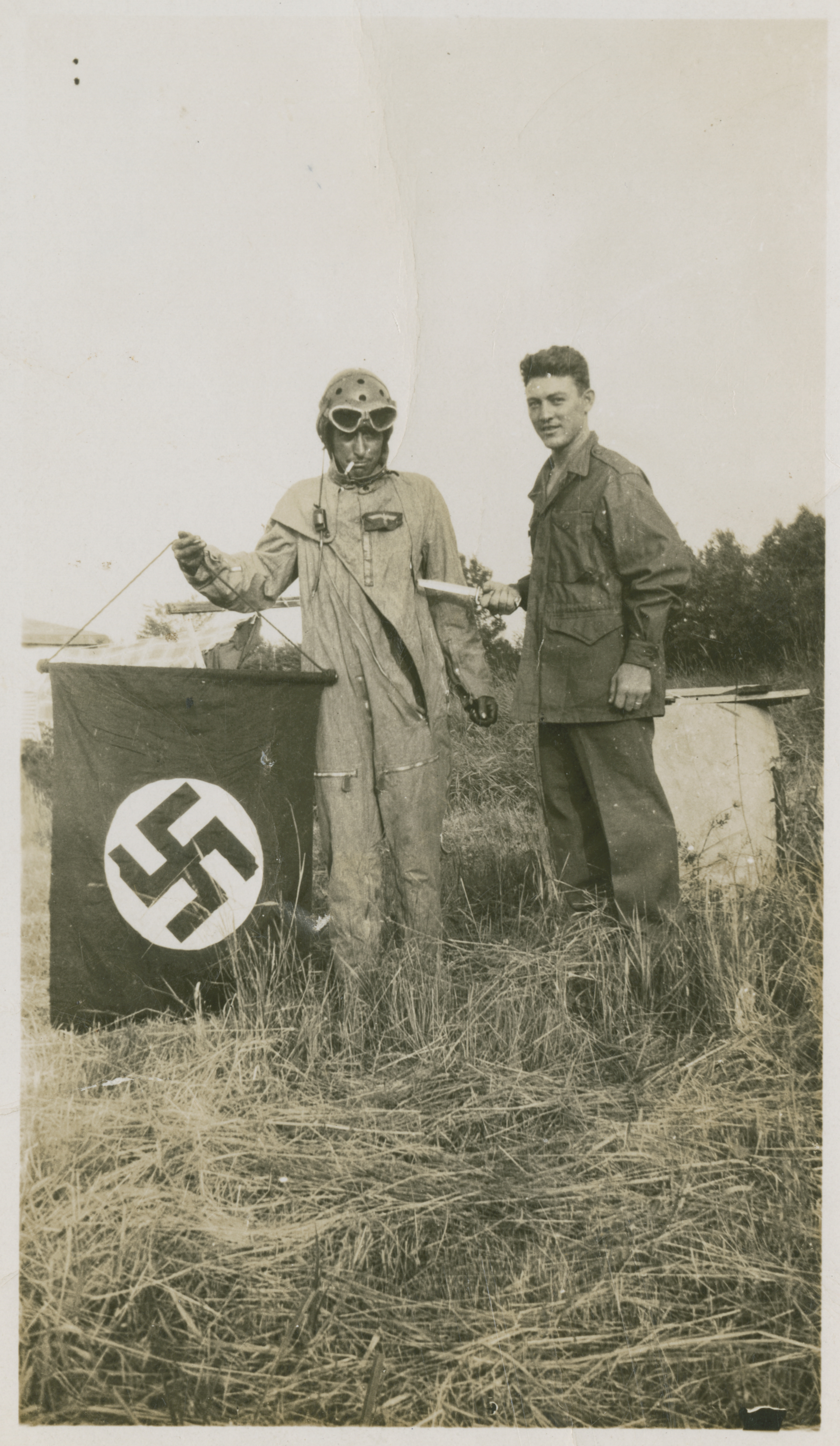 U.S. Army Signal Corp photograph, Gift in Memory of William F. Caddell, Sr., from the Collection of The National World War II Museum
Description:
71.Photograph. One US soldier wearing a German Luftwaffe flight suit and helmet holds a Nazi flag as another US soldier holds a dagger pointed at him. Probably the 3131 Signal Service Co. Italy. Circa 1944
Image Information
Collection Level:
Signal Corps photographs from the service of William F. Caddell, Sr. taken from the Fall of Rome through the end of the war.
Thesaurus for Graphic Materials:
Soldiers--American--Italy
Flags--German
Swastikas--Italy
Joking--Italy
War destruction & pillage--Italy