US tank and troops in Monte San Biagio, Italy, 1944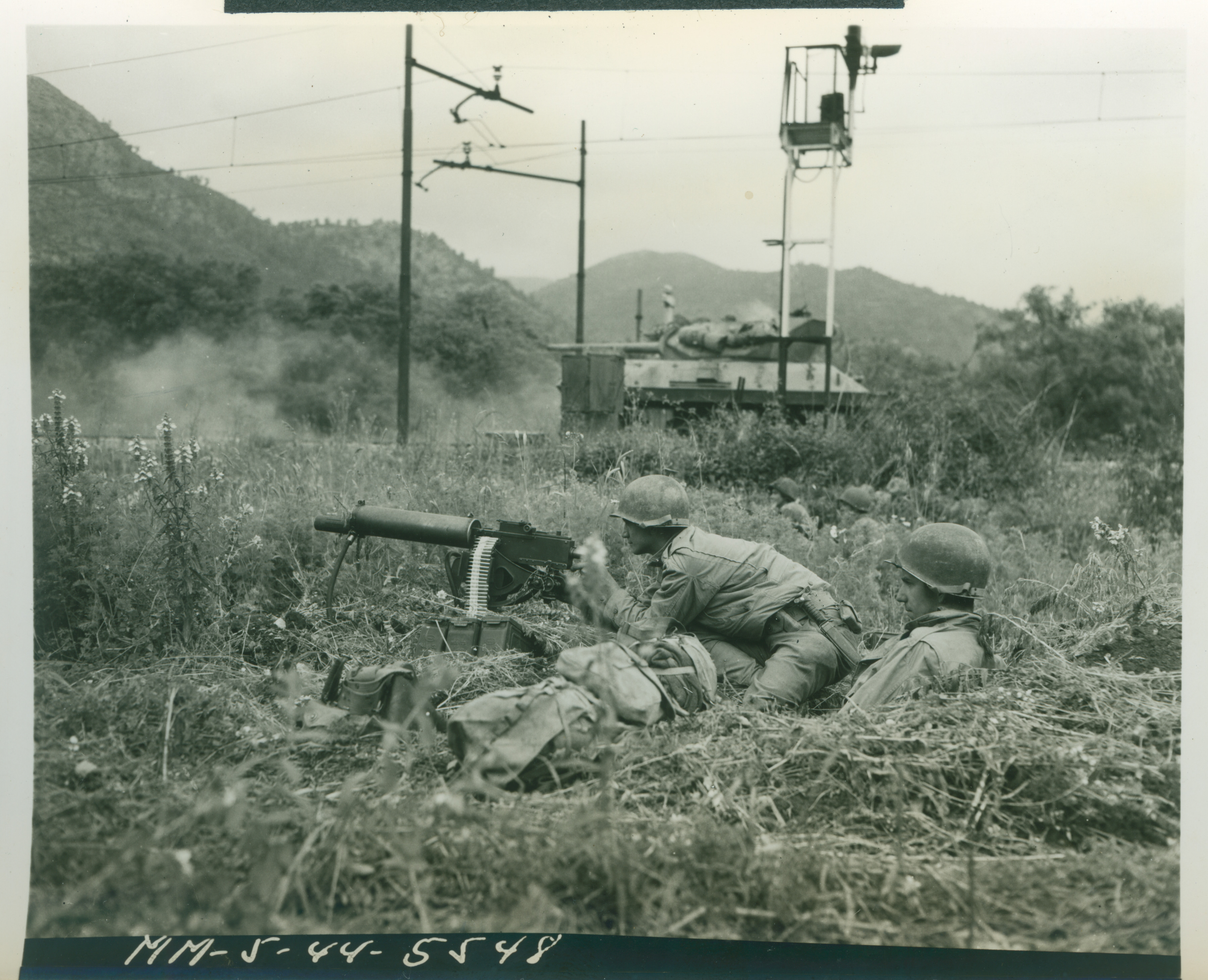 Description:
Photograph. US tank and troops train their weapons on trapped Germans. Official caption on front: "MM-5-44-5498." Official caption on reverse: "Signal Corps photo 24 May 1944 (Italy) Trapped Germans! (pix #2 of 3 pix series) An American M-10 tank destroyer has just fired into the Galleria di Mont Orso tunnel, west of Fondi, to blast out two German battalions trapped inside. Infantryman crouches beside machine gun ready to open fire if Nazis show fight. Signal Corps radio telephoto from Italy.#." Via Delal Galleria Mont'Orso, Monte San Biagio, Latina, Italy. 24 May 1944
Image Information
Collection Level:
From the service of Brigadier General Terence John Tully, a West Point graduate, Signal Officer during the African landings, Chief Signal Officer, Allied Force Headquarters Africa/Italy for all Mediterranean operations. Tully served with the Signal Corps in Italy and North Africa documenting the 5th Army specifically. Later he was Commander of Camp Crowder, Missouri.
Thesaurus for Graphic Materials:
Tanks (Military science)--American--Italy
Soldiers--American--Italy
Smoke--Italy
Meadows--Italy
Machine guns--American--Italy
Bombardment--Italy
Foxholes--Italy