US troops attacking an enemy position, Italy, 1944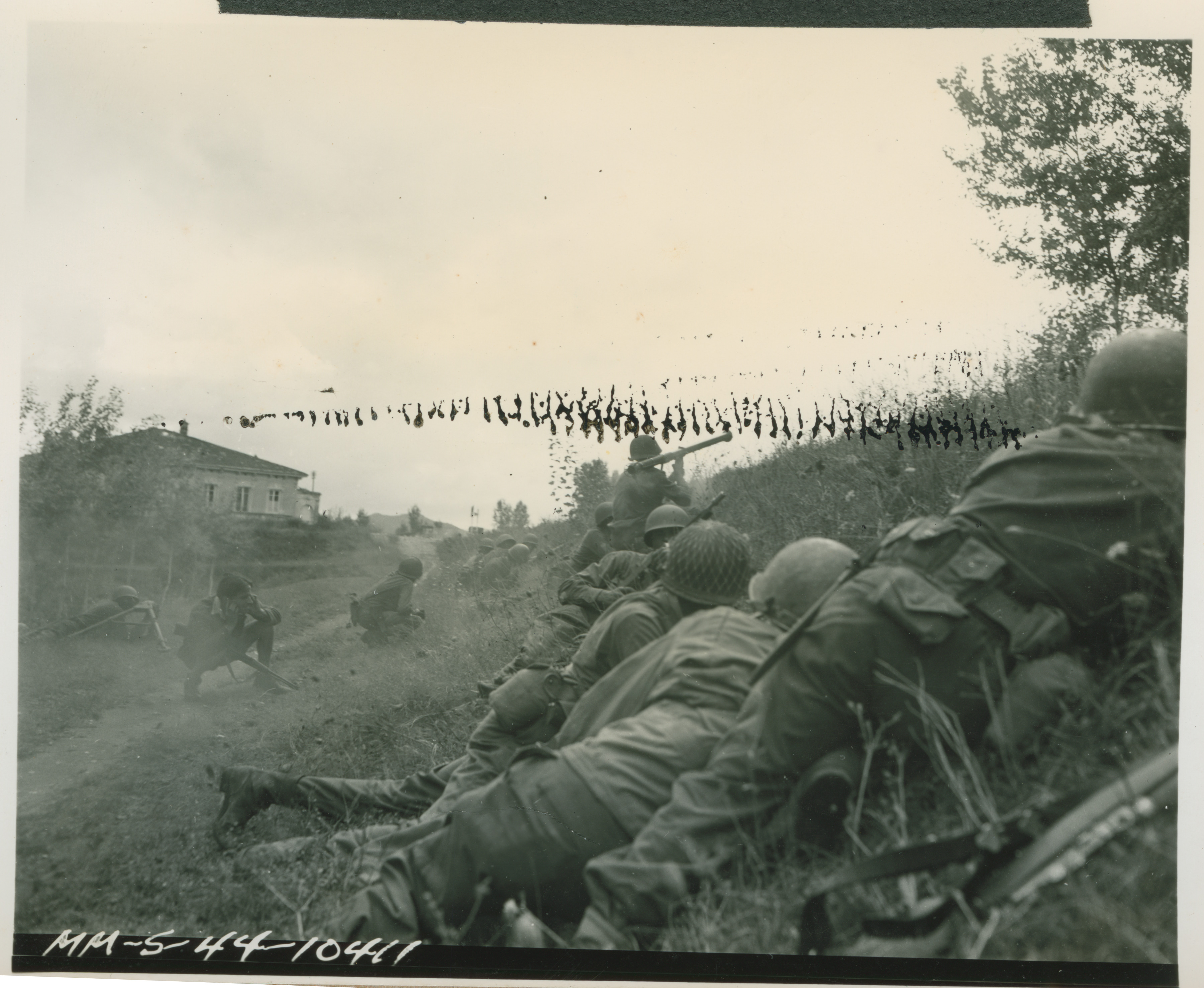 Description:
Photograph. Official caption on front: "MM-5-44-10411." Official caption on reverse: "Signal Corps Radio Telephoto. Italy. Combat patrol of all-Negro 92nd [Infantry] Div.[ision] attacking an enemy machine-gun nest most distant position yet reached by Yank troops Italy,. Soldier sighting the bazooka has just fired his weapon. With patrol sheltered behind the bank is an Italian partisan (left) holding his ears from the din." Italy. 9 September 1944
Image Information
Collection Level:
From the service of Brigadier General Terence John Tully, a West Point graduate, Signal Officer during the African landings, Chief Signal Officer, Allied Force Headquarters Africa/Italy for all Mediterranean operations. Tully served with the Signal Corps in Italy and North Africa documenting the 5th Army specifically. Later he was Commander of Camp Crowder, Missouri.
Thesaurus for Graphic Materials:
Soldiers--American--Italy
Soldiers--Italian--Italy
Hiding--Italy
Bazookas--Italy
Bombardment--Italy
Rural areas--Italy
Dwellings--Italy