U.S. warship in open water, location unknown, circa 1944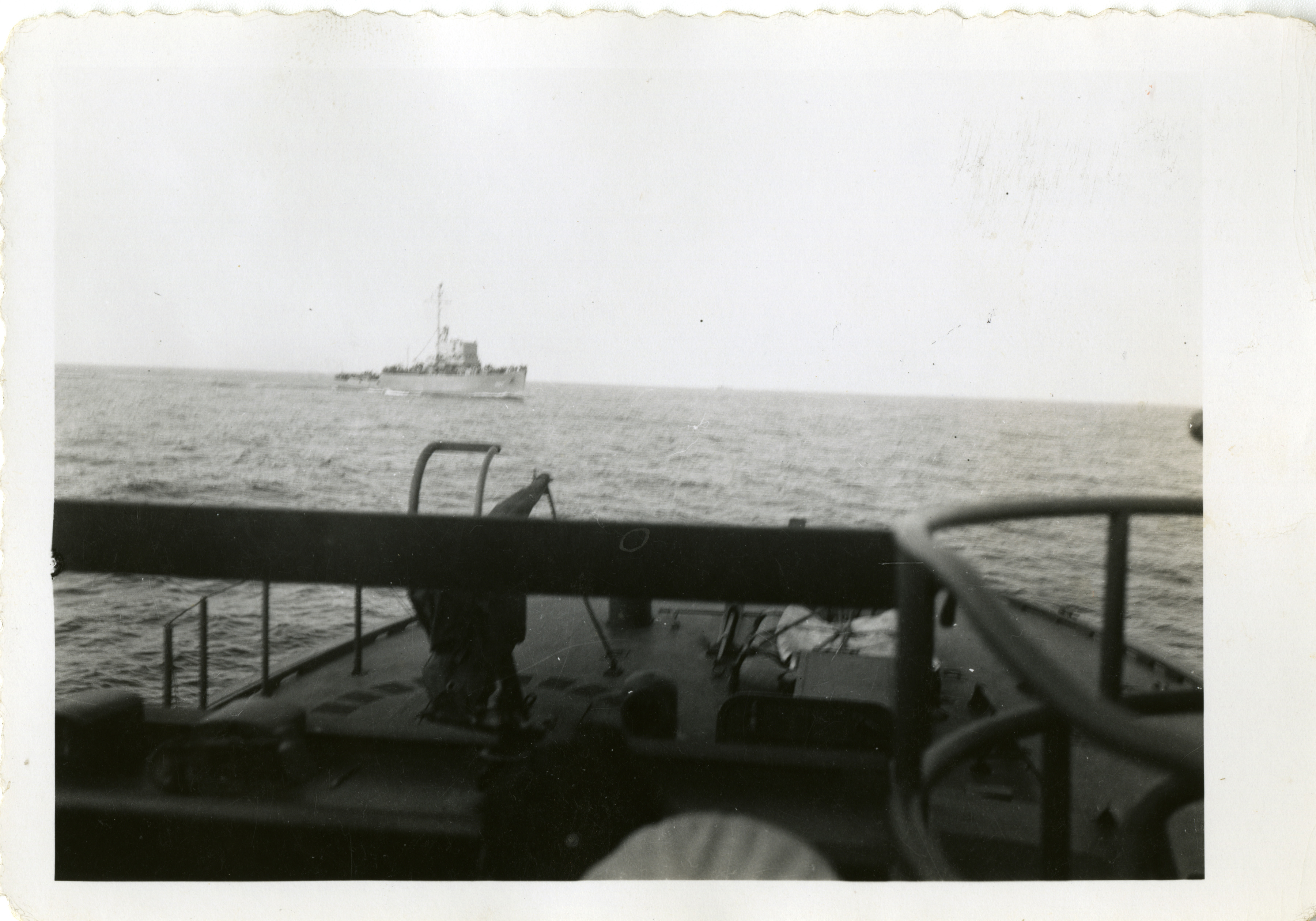 Description:
View from stern of boat (possibly a Patrol Torpedo boat) looking out to a U.S. patrol frigate. Location unknown. Circa 1944
Image Information
Collection Level:
From the service of James Christian Mountcastle, XO (Executive Officer) of RON 35 (Motor Torpedo Boat Squadron 35). He was captain of the boat PT-516 "The Flying Gini." Every photograph in the collection has a stamp on back reading "WWII-1944. PT Boat Squadron 35. Lt. J.C. Mountcastle."
Thesaurus for Graphic Materials: