USS Philadelphia in the Pacific Ocean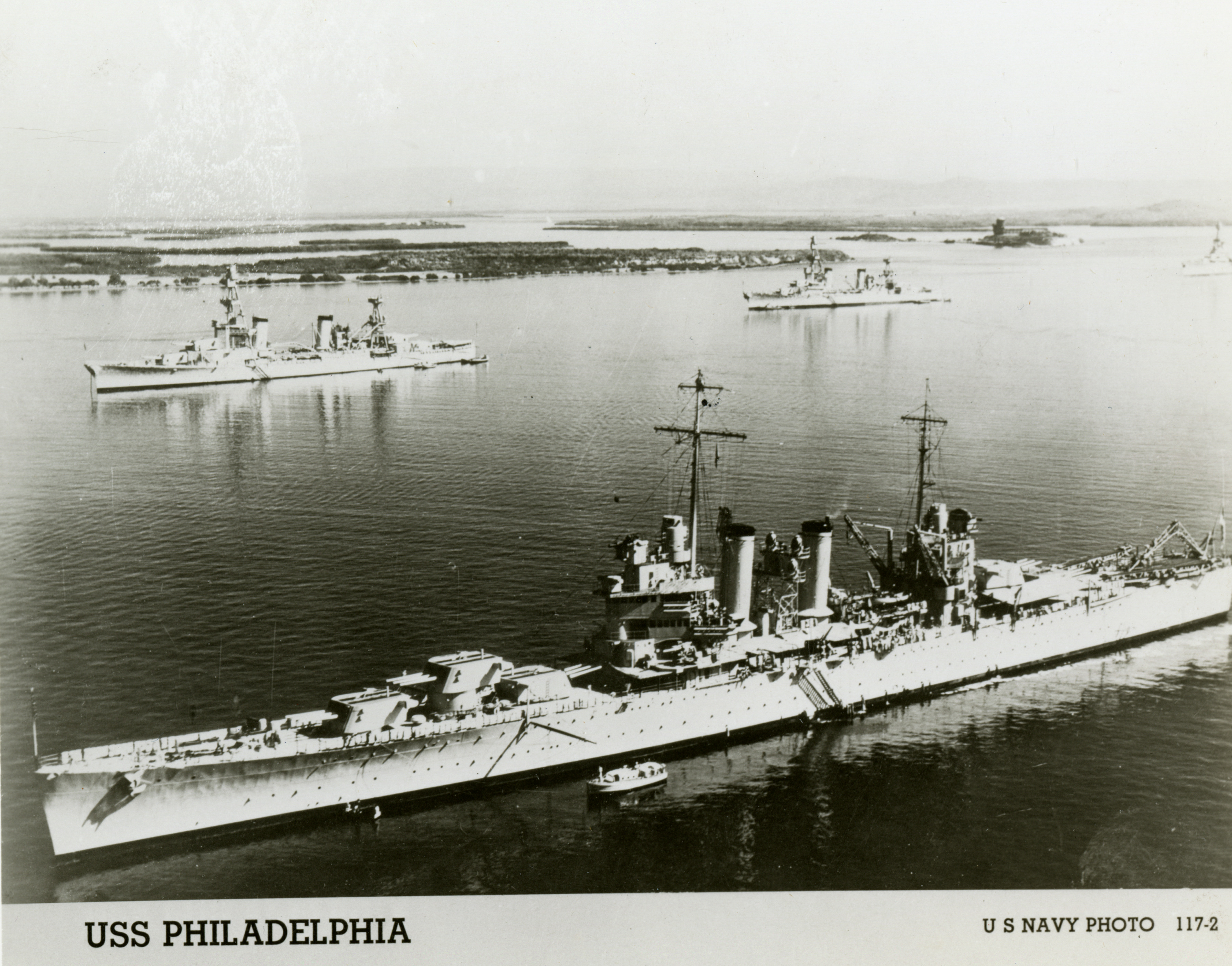 Description:
Photograph. Port side view of the USS Philadelphia (CL-41); two other cruisers are in the background. Official caption on front: "USS Philadelphia US Navy Photo 117-2." Pacific Ocean. No date
Image Information
Collection Level:
This collection consists of approximately 1700 official military photographs that were reproduced by the Official Photos Company of Hollywood. Referred to as The War's Greatest Photographs, many of these photographs have been featured in magazines and books and many of the originals can be found in the United States National Archives and Records Administration. The images feature every theater and branch of the military in various campaigns and battles throughout World War II.
Thesaurus for Graphic Materials:
Cruisers (Warships)--American--Pacific Ocean
Warships--American--Pacific Ocean