Vats of chemicals used in the processing of V-mail in Papua New Guinea in 1944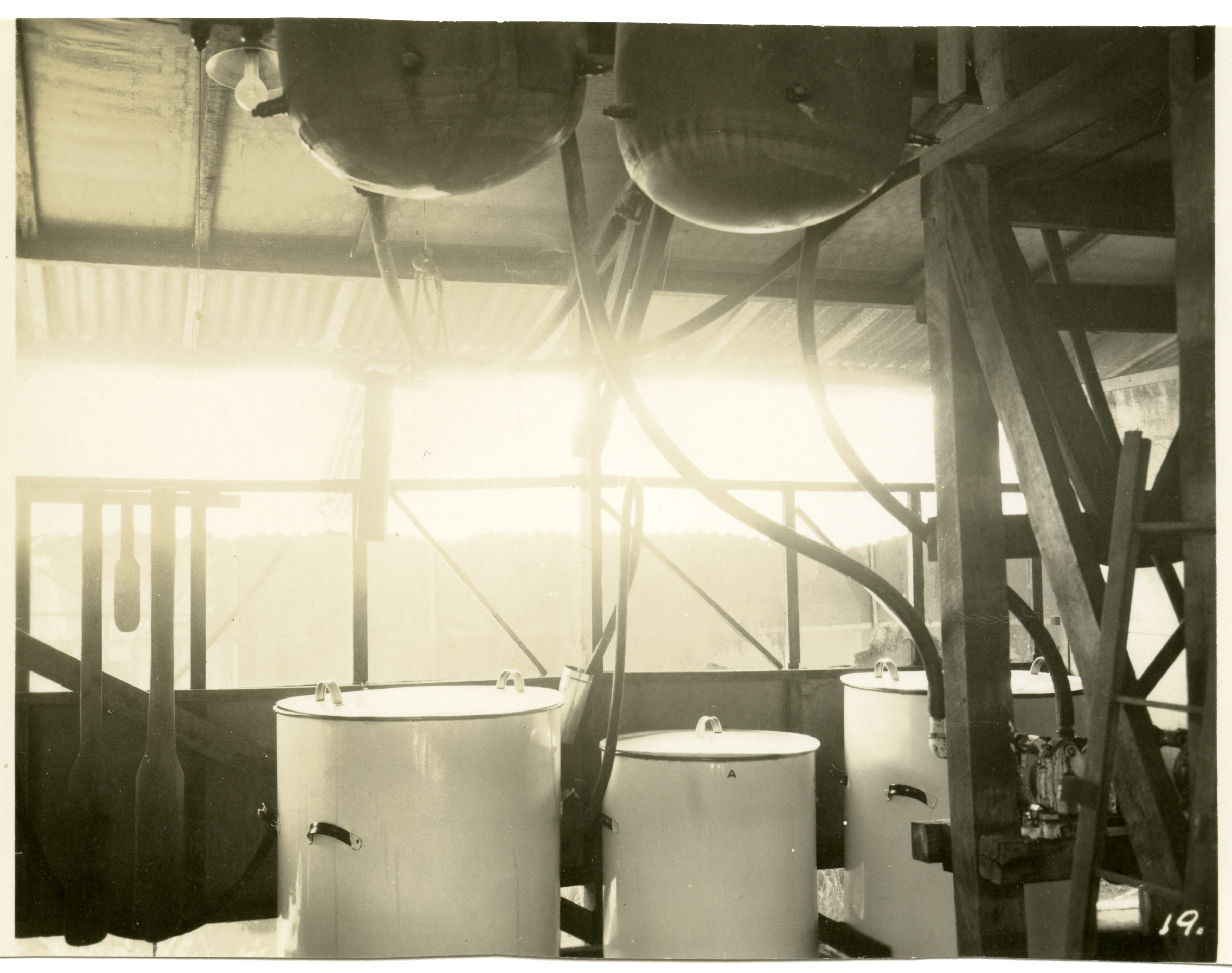 Gift of John M. Lynes Sr.
Description:
V-mail operation in the field at APO 929. "In this room all chemicals are prepared, and mixed in the large vats, after which they are pumped up to the lyster bags and from these by gravity flow directly to the paper processing building." Port Moresby, Papua New Guinea. 1944
Image Information
Collection Level:
Items from the service of Corporal Mary T. Lynes, Women's Army Corps (WAC), who served in the Pacific Theater of Operations. Lynes was born on 23 April 1908 to Irish parents, and enlisted in the Women's Army Corps in February 1943. After receiving her training at Fort Des Moines, Iowa, she shipped out to Australia in May 1944. In October 1944, there was a gas explosion in Lynes' barracks and she was credited with saving lives and extinguishing the fire. As a result, she was the first woman in the Pacific to receive the Soldier's Medal for heroism in March 1945. After the war Lynes returned to her job at the Naval Supply Depot in Newport, Rhode Island until her retirement in December 1963. Collection includes medals, insignia, military documents, and photographs.
Thesaurus for Graphic Materials: