View through periscope of Japanese ship sinking in the Pacific Ocean, 1945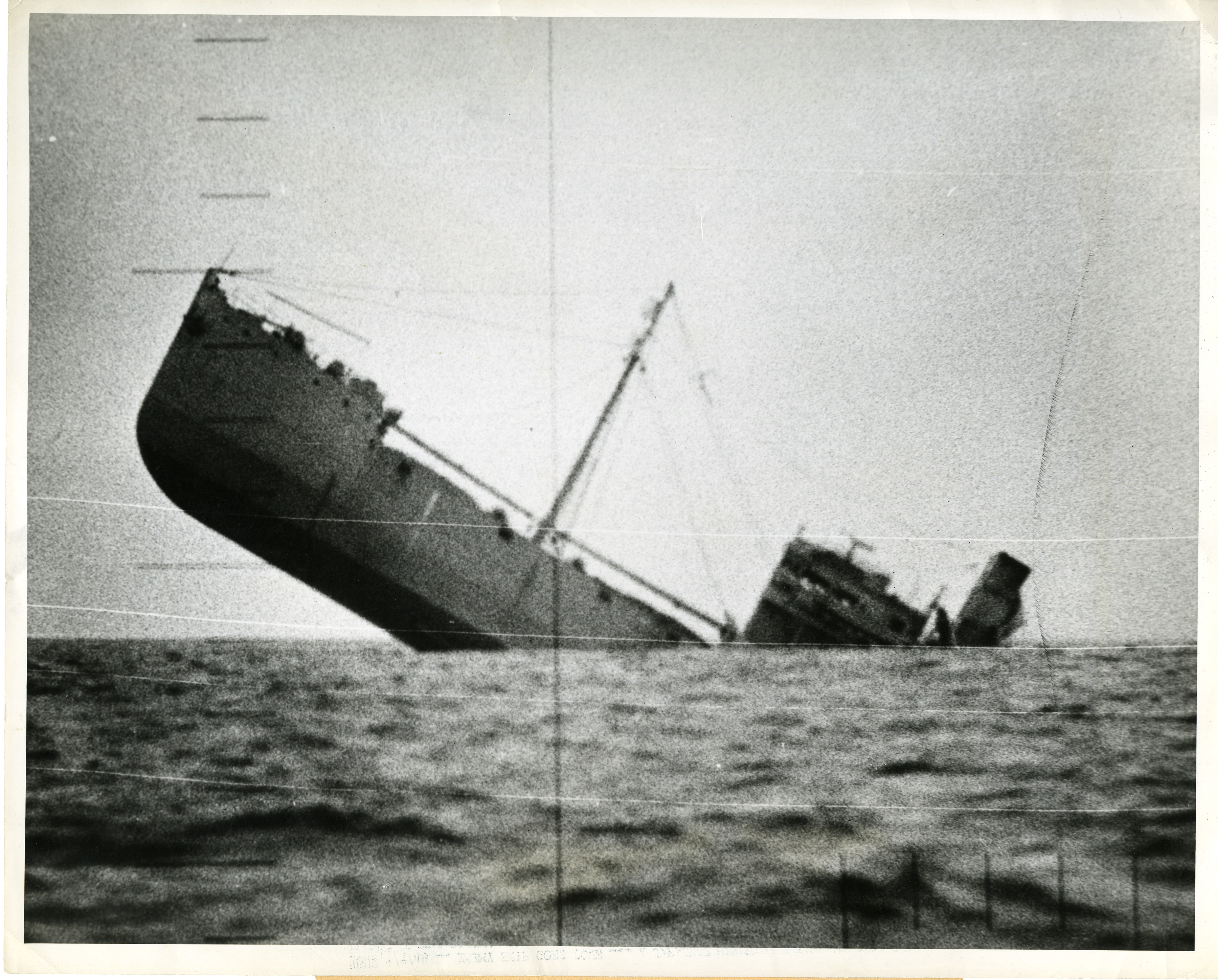 Description:
Photograph. Official Caption: "Rome. 7/2/45--Enemy ship goes down--A Japanese merchant vessel up-ends for a plunge to the bottom after being hit by a torpedo from a submarine of the U.S. Pacific Fleet. The photo was made through the submarine's periscope. Between Dec. 7, 1941 and June 1, 1945, a total of 1142 Japanese ships were sunk by U.S. undersea fighters at a cost of 43 submarines lost. Enemy traffic along the south China coast had been reduced an estimated 80 percent by early June by U.S. submarine and air activity.--Navy photo through Rome OWI--Approved by appropriate military authority--(List A Out) 6955." Pacific Ocean. 02 July 1945
Image Information
Collection Level:
Items from the service of Isaac "Ike" Bethel Utley, who was born in Smith Mills, Kentucky on 3 March 1920. Ike enlisted in the Army Air Corps on 19 January 1942. He was shipped overseas to the European Theatre and worked with a supply division based out of the city of Naples with an office set up in a residential villa. Utley worked with the Office of War Information and used their photographs in news articles to inform soldiers of the progress of the war. At war's end, Utley returned stateside. A trunk full of over 800 photographs from the O.W.I. arrived on his doorstep from his office in Italy, sender unknown. This collection consists of those photographs.
Thesaurus for Graphic Materials:
Cargo ships--Japanese--Pacific Ocean
Naval battles--Pacific Ocean
Periscopes--Pacific Ocean