Woman radio operator of the Free French forces at work, Sessa Aurunca, Italy, 1944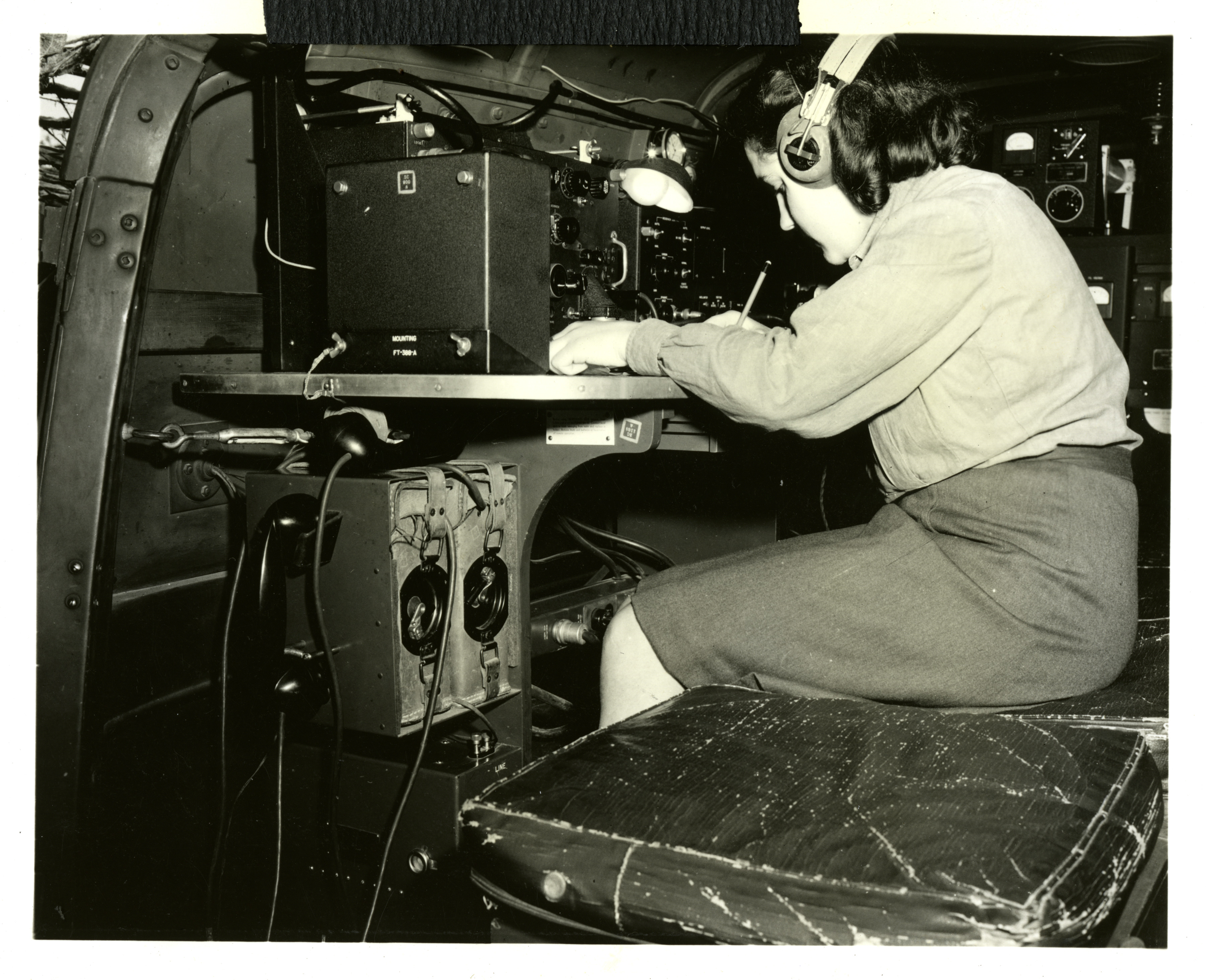 Description:
Photograph. Woman radio operator of the Free French forces at work. Official caption on reverse: "15 April 1944 MM-5-44-3658 / Fifth Army, Sessa Area, Italy / Operator 1st class Violette Camps, Algiers, Algeria, of Signal Corps, 2nd French Expeditionary Corps, feminine soldier of the Free French Forces operates American Signal Corps radio 299 in 1 ½ ton Chevrolet panel truck, carrying communications to and from French Divisions and via a lateral net to other Fifth Army Corps. Here she operates a radio receiver BC-312-N below can be seen telephones for local connection. Photo by Newell / 163rd Signal Photo Co." Sessa Aurunca, Italy. 15 April 1944
Image Information
Collection Level:
From the service of Brigadier General Terence John Tully, a West Point graduate, Signal Officer during the African landings, Chief Signal Officer, Allied Force Headquarters Africa/Italy for all Mediterranean operations. Tully served with the Signal Corps in Italy and North Africa documenting the 5th Army specifically. Later he was Commander of Camp Crowder, Missouri.
Thesaurus for Graphic Materials:
Soldiers--French--Italy
Women--Military service--Italy
Trucks--American--Italy
Radios--Italy
Telephones--Italy