US paratroopers march along the roadway, Southern France, 1944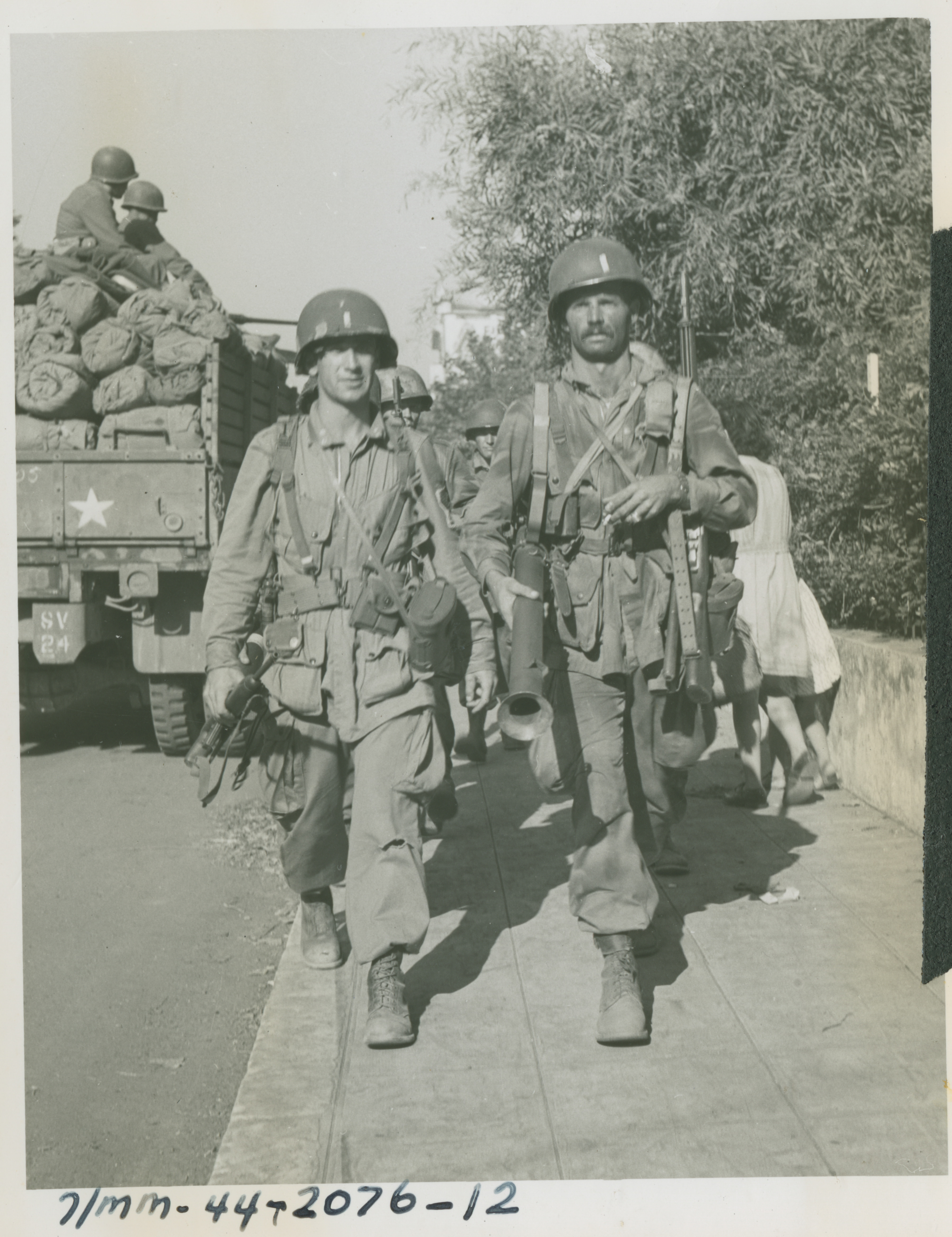 Description:
Photograph. US paratroopers march along the roadway. Official caption on front: "7/MM-44-2076-12." Official caption on reverse: "Sig Corps photo-17 Aug 44-( )-France. First paratroopers returning from inland in Southern France. Paratroopers found almost no opposition in their air landings on D-Day. French civilians at right cheer the warriors marching through the streets of their town on D plus one day. Sig Corps Radiotelephoto from Italy-#." Southern France. 17 August 1944
Image Information
Collection Level:
From the service of Brigadier General Terence John Tully, a West Point graduate, Signal Officer during the African landings, Chief Signal Officer, Allied Force Headquarters Africa/Italy for all Mediterranean operations. Tully served with the Signal Corps in Italy and North Africa documenting the 5th Army specifically. Later he was Commander of Camp Crowder, Missouri.
Thesaurus for Graphic Materials:
Paratroopers--France
Vehicles, military--American--France
Equipment & supplies--France
People--France
Streets--France
Bazookas--Italy