US tanks drive past the Colosseum in Rome, Italy, 1944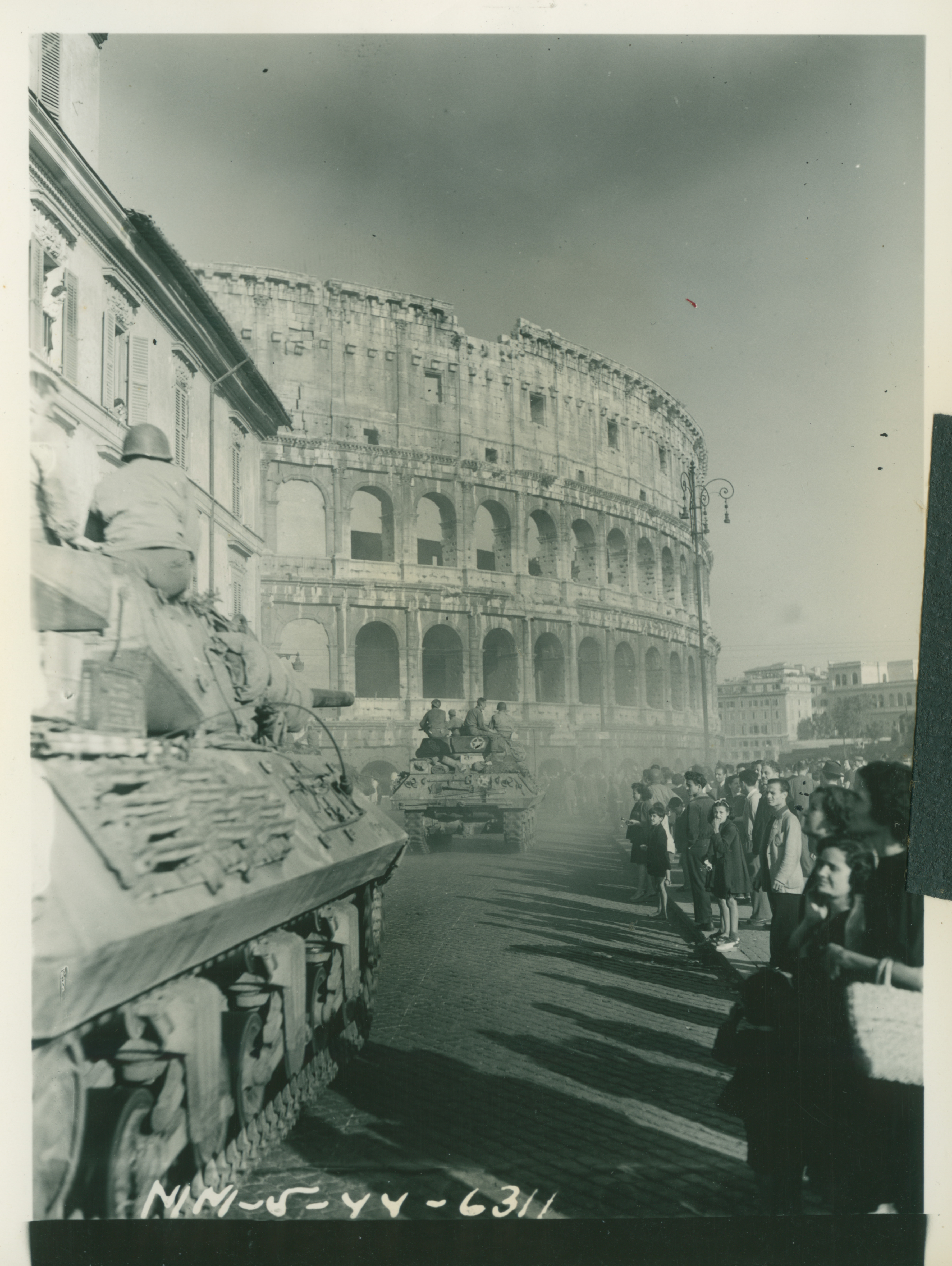 Description:
Photograph. US tanks drive past the Colosseum. Official caption on front: "MM-5-44-6311." Official caption on reverse: "Signal Corps photo 5 June 1944 (Italy). Rome taken! Fifth Army armor rumbles past Rome's ancient Coliseum [sic] in triumphal procession as Allied troops occupied the Italian capital. Crowds line the route to greet their entrance into the city. Sig. Crops [sic] Radio Tele. from Italy-#." Rome, Italy. 5 June 1944
Image Information
Collection Level:
From the service of Brigadier General Terence John Tully, a West Point graduate, Signal Officer during the African landings, Chief Signal Officer, Allied Force Headquarters Africa/Italy for all Mediterranean operations. Tully served with the Signal Corps in Italy and North Africa documenting the 5th Army specifically. Later he was Commander of Camp Crowder, Missouri.
Thesaurus for Graphic Materials:
Archaeological sites--Italy
People--Italy
Soldiers--American--Italy
Tanks (Military science)--American--Italy
Streets--Italy
Arrivals & departures--American--Italy